Unlimited Cartridge Plan
5-year Cartridge Plan | Predictable Budget Line Item | Maximum Affordability
Know that you'll have the cartridges you need with TASER's Unlimited Cartridge Plan. It turns your cartridge purchases into a predictable budget line item for $9.99 a month.
What you get

How much you save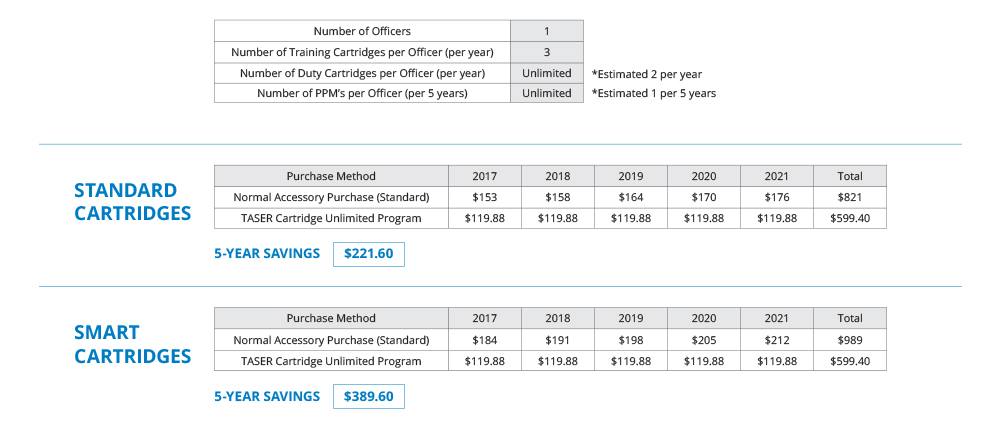 *As part of the TASER Unlimited Cartridge Plan, you will be billed on an annual basis for your purchase.
Frequently Asked Questions
How many cartridges will I initially receive?
You will receive 3 training cartridges and 2 duty cartridges with the initial delivery.
What PPMs will I receive, and when?
Any type of PPM we offer is eligible for the Unlimited Cartridge Plan. 1 PPM will be delivered automatically in year 3, unless otherwise requested.
How many weapons are needed to take advantage of the plan?
The Unlimited Cartridge Plan requires a full deployment of TASER weapons.
Thank you for your submission.