AXON COVID-19 SUPPORT CENTER
Axon's mission is to Protect Life. We stand with all first responders who put their lives on the line every day to protect their communities. While heartened by many of the stories of people coming together during this crisis, we understand the immense toll it's taking on public safety professionals, and can only imagine the daily stress you're under working to protect your team and the citizens they serve. We are proud to consider ourselves your partner, and want you to know we're here to help in any way we can.

We have a number of initiatives in play to help ensure the safety of your officers, staff and the communities they serve, which you can read about below. We'll be updating this page frequently with additional programs and resources as they're available. To receive email updates, submit your email below.
Sorry, there was an error with your entry, please try again.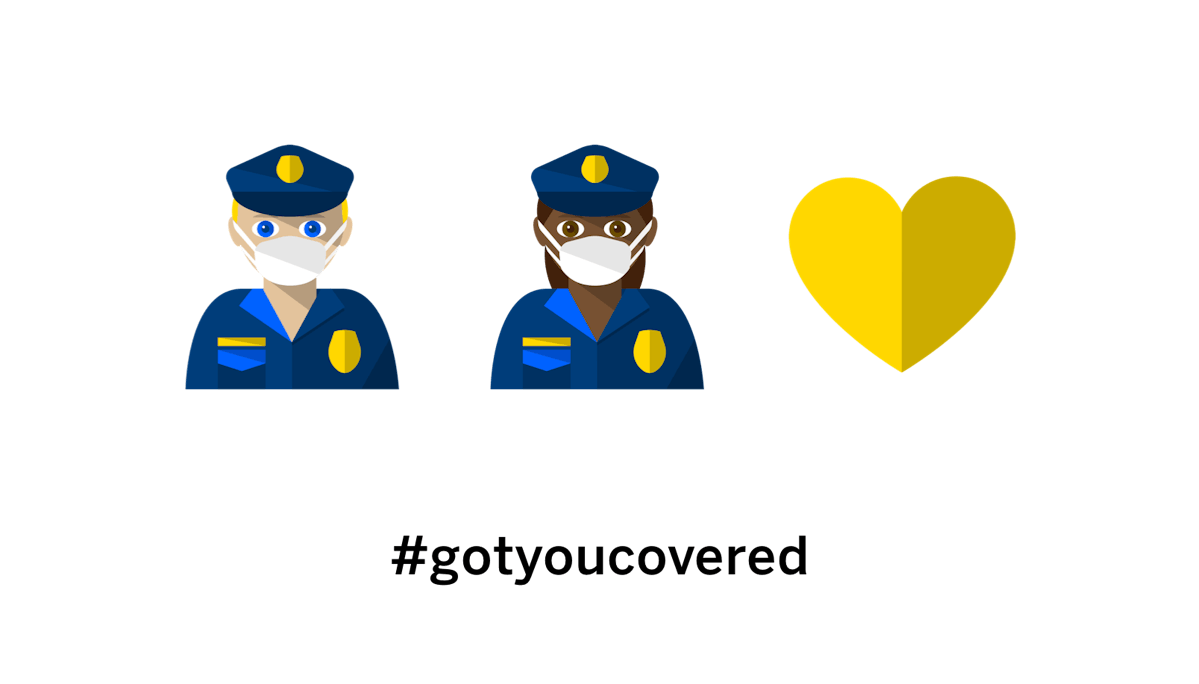 Want to help?
Join the million mask challenge! Through a donation matching program, Axon has committed up to $500,000 to the National Police Foundation to help send one million masks and other personal protective equipment (PPE) to first responders. We will match donations made to the Got You Covered campaign through May 31, 2020, and 100 percent of funds will go directly towards helping reduce first responder exposure to COVID-19 by purchasing medical masks, gloves and hand sanitizer.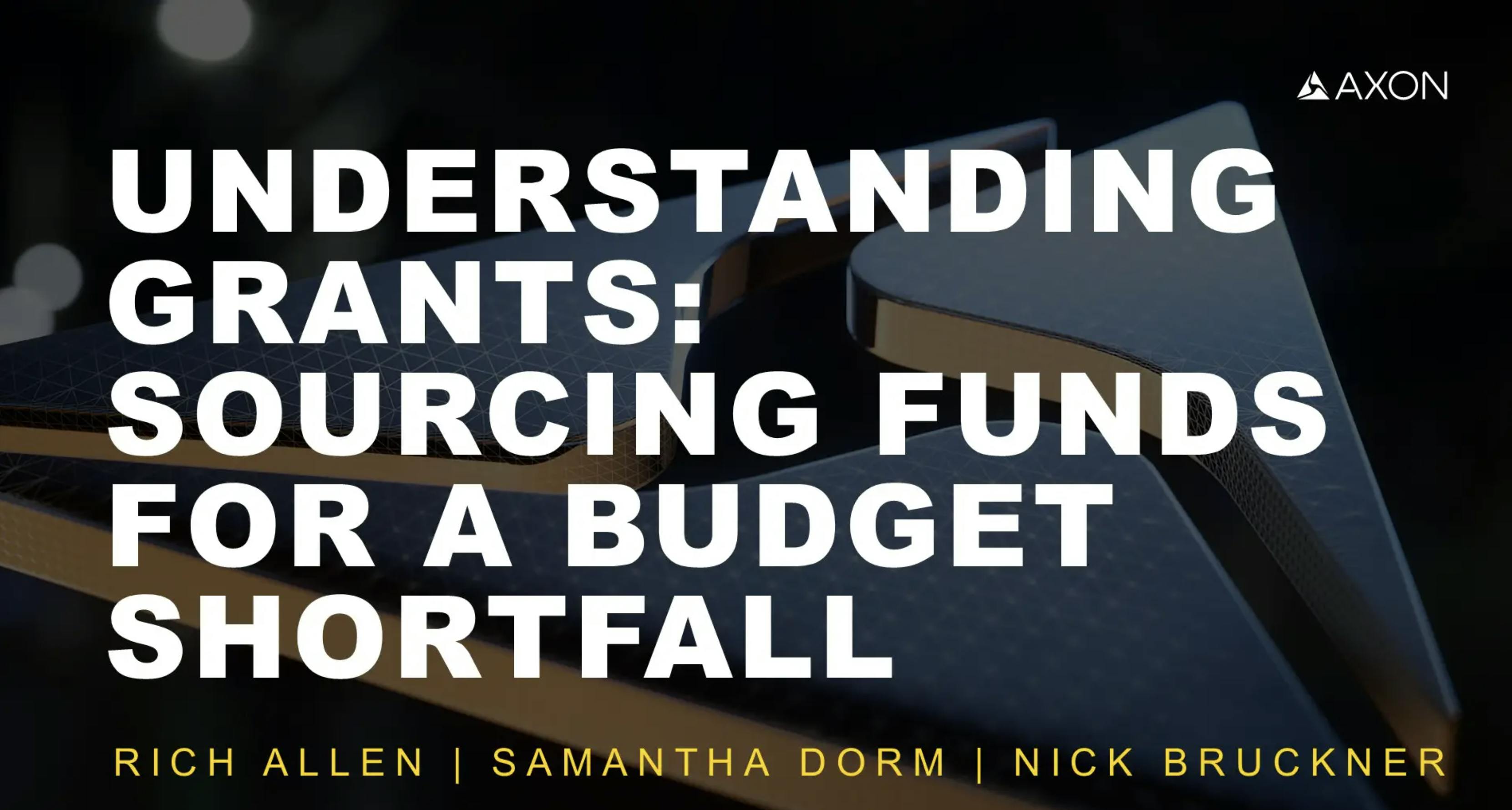 COVID-19
Finding Funding: How grants can help with budget shortfalls
The pandemic has put immense pressure on city and county budgets, creating an unprecedented need to find other sources of capital. Public and private grant funds can help. In this webinar two grant experts - Nick Bruckner and Sam Dor - discuss the most effective ways to source, apply for and deploy grant funds at your agency.
Learn More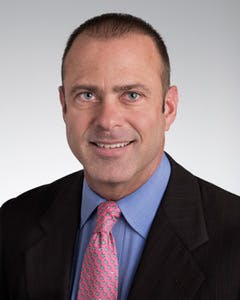 COVID-19
Surviving COVID-19: Perspectives from the Front Line
Every public safety professional has been impacted in some way by the COVID-19 pandemic, In this webinar officers Travis St. Pierre from Louisiana State Police and Tim McCurley from League City, TX, discuss their personal experiences with COVID-19. Both officers tested positive for the virus and have returned to work since recuperating.
Learn More
View More Updates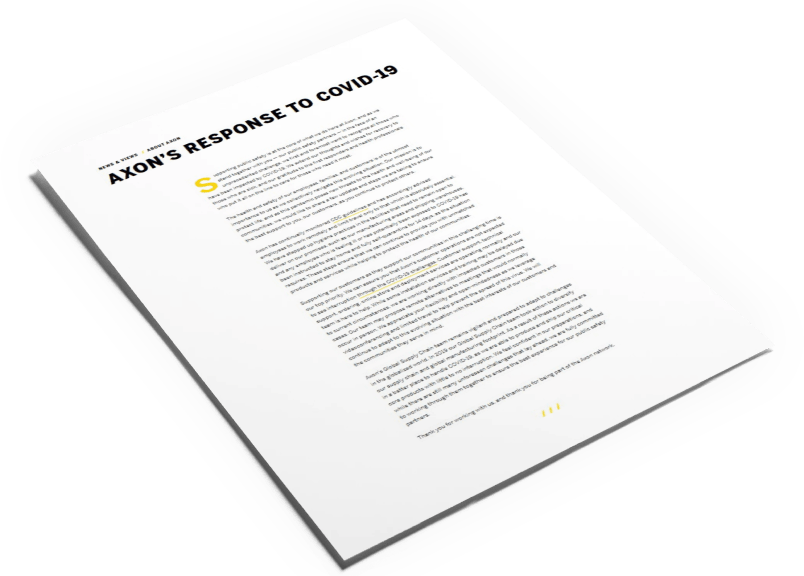 Letter From Rick Smith
Supporting public safety is at the core of what we do here at Axon, and as we stand together with you — our public safety partners — in the face of an unprecedented challenge, we first and foremost want to recognize all those who have been impacted by COVID-19. We extend our thoughts and wishes for recovery to those who are sick, and our gratitude to the first responders and health professionals who put it all on the line to care for those who need it most.
Read More