Axon Interview: Capture the Interview Every Time
Published on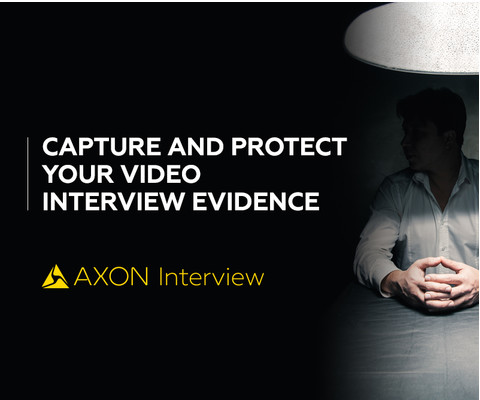 We're excited to introduce Axon Interview, a new addition to the Axon platform that ensures top-quality recording of your agency's interviews. You can learn more on the product page here, but for now, here are the five things we want you to know about our interview room solution.
Axon Interview incorporates high-definition cameras and microphones for crystal clear recording. You won't miss any critical pieces of information—everything in your interview room will be seen and heard.
Interview uses two recording servers, with both independently and simultaneously grabbing their own video feed and microphone feed from the source. If one server fails, the second server captures everything. Now you don't have to worry that you'll lose a 15-hour confession because a server crashed.
Because Interview stores a complete record of the interrogation process, it offers stronger evidence for prosecutors, boosting prosecution records on appeal and resulting in fewer pre-trial motions. It also protects officers from claims of abuse, coercion, or perjury.
Interview features intuitive touch screen software that saves you time, and allows you to tag footage with metadata before transferring it to Evidence.com with the rest of your agency's evidence. That means...
...thanks to Evidence.com's evidence management solution, all your digital data is now found in one place. For example, couple Axon Body's arrest video with Interview's footage of the suspect being brought in for questioning. From capture to courtroom, Interview is part of the Axon platform that lets you track the history of a case.
A number of agencies have started using Axon Interview to augment their body-worn camera program, including Milwaukee Police Department. Here's what Chief Edward Flynn had to say about their use of our solution: "The Milwaukee Police Department is always seeking ways to improve our workflow process and efficiency. We look forward to deploying one solution for managing digital evidence collected from our body-worn cameras and interview rooms." We look forward to supporting Chief Flynn and his agency as they grow their program.
Want to learn more? Check out the product page. We'll also be showcasing Axon Interview at this year's IACP Conference. Visit booth #5038 to see the technology up close.