Survey: 74% of Law Enforcement Support Body-Worn Cameras
Published on
Body cameras are a hot topic across the country—and it turns out that most law enforcement officials like them. We recently issued an anonymous survey through various law enforcement publications that asked about body-worn cameras. The survey, which received 1,072 responses, found that nearly 75% of law enforcement support or strongly support the use of wearable cameras.
Body cams boast universal appeal
These numbers are largely in line with polls that asked the general public about body cameras. A CBS poll from December 2014 found nearly unanimous support for wearable cameras, with over 90% of American adults approving. Similarly, 88% of American adults supported or strongly supported body cameras in a YouGov poll from April 2015.
Why cameras—and which ones?
We also asked what law enforcement considered the primary benefits of adopting body cameras. By an overwhelming margin, 69% of respondents said that protecting the reputations and careers of officers was the most important factor. Promoting transparency and preventing violent behavior were cited as other major benefits of wearing body cameras.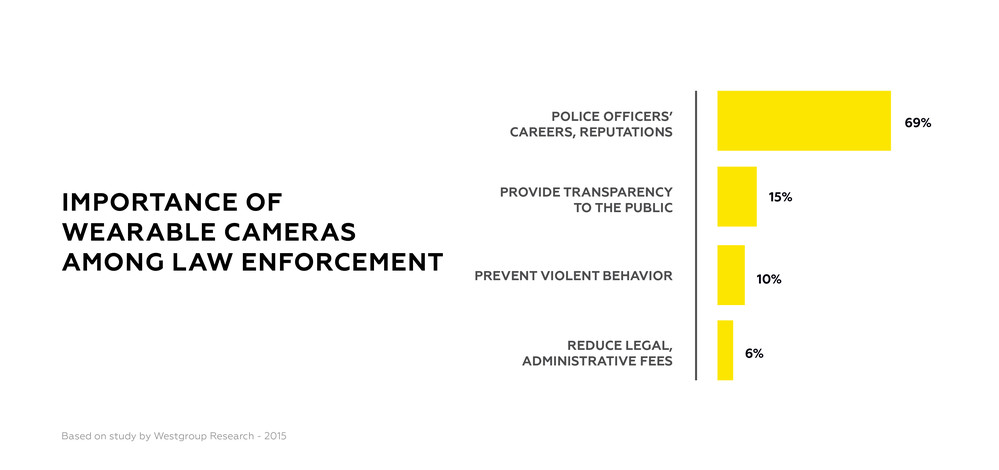 Law enforcement also held strong opinions about what features they looked for in their cameras. 60% of respondents listed ease of use as being among their top two most desired qualities, while 47% said price. Next in line included the intrusiveness of the device, belonging to a full technology platform, and brand reputation. Scalability and innovation were mentioned least.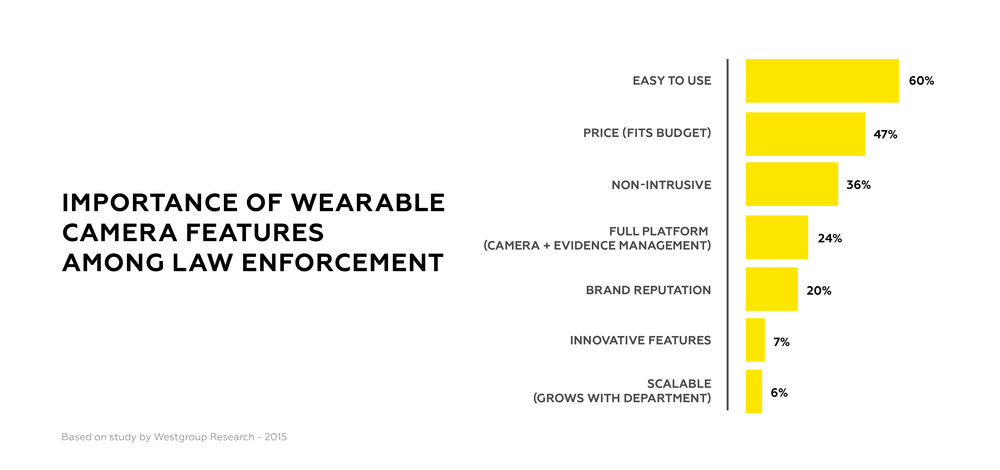 How do your thoughts about body cameras compare to these survey results? We'd love to hear from you on Facebook and Twitter.