5 Reasons Why Axon Fleet is a Bold In-Car Option
Published on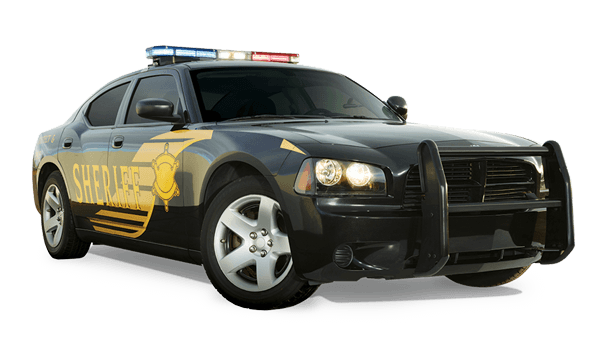 TASER CEO Rick Smith just unveiled Axon Fleet at IACP—and we're excited to share some details about our revolutionary HD in-car video system with you.
Why an in-car video system? Because more than ever, your agency needs its in-car cameras to work seamlessly with your other technologies. The days of in-car cameras being clunky, expensive data silos are gone.
That's why Fleet isn't just another dash cam. Fleet is the future. It's an in-car video solution that brings the cloud to your car and features advanced capabilities, like automatic activation and HD video.
HERE'S A QUICK RUNDOWN ON 5 WAYS FLEET IS CHANGING THE IN-CAR MARKET:
A BOLD PRICE
Before Fleet: You spend thousands of dollars for clunky in-car cameras that include features you don't even need.
With Fleet: Fleet won't break your budget. It only costs $499—90% less than traditional systems and includes all the advanced capabilities that you need.
ALWAYS UPGRADING
Before Fleet: Your equipment's out of date? You have to upgrade your cameras by buying the latest model.
With Fleet: Fleet is a high-tech, full-featured solution for your car. Every 30 days, it receives new capabilities via software upgrades. And we have license options that automatically give you the latest hardware after set time frames.
AXON'S CONNECTED PLATFORM
Before Fleet: After recording your footage, you have to burn your video onto DVDs to share in-car video evidence. Your agency pays for personnel to organize your DVDs, keep up with requests, and send them off to the right people.
With Fleet: No more DVDs. Our Axon platform connects wearable, mobile, and cloud technologies, and is built around Evidence.com, a scalable, cloud-based system that centralizes all of your digital files. With a simple click, you can save, create cases, and share.
AUTOMATIC ACTIVATION
Before Fleet: Without body cameras, in-car video only records a part of the full story.
With Fleet: Fleet works with Axon Signal to automatically activate all of your Axon cameras in a 30-foot radius, so your in-car video complements your body-worn footage. That means if a light bar goes off or a TASER Smart Weapon is drawn, your Axon cameras turn on too.
EASY INSTALLATION
Before Fleet: Dash cams require you to tear your car apart with complex installations and take up significant space in your vehicle—sometimes even posing safety problems in the event of a crash.
With Fleet: There's no maintenance downtime. Its flexible design lets you install cameras in seconds, and Fleet's compact form frees up valuable real estate in your patrol car. Plus, Fleet uses a simple "dock-and-walk" workflow to transfer video to Evidence.com.
We're confident Fleet is the answer for your agency's in-car needs. If you're at IACP, see the future at booth #5038. Visit Fleet's product page to learn more.