Surviving COVID-19: Perspectives from the Front Line
Webinar at May 14, 2020 11:00 AM in Pacific Time (US and Canada)
Please join us as two public safety officers - Travis St. Pierre from Louisiana State Police and Tim McCurley from League City, TX - discuss their personal experiences with COVID-19. Both officers tested positive for the virus and have returned to work since recuperating. On the webinar we'll cover a wide range of topics including:
The impact on their health: symptoms, treatment and recovery
How COVID-19 has effected their agencies, and how new policies are protecting officers
Observations on the economic impacts of the virus on communities and the implications for law enforcement
Their approaches to managing stress during the pandemic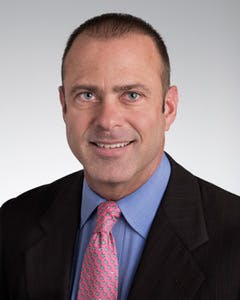 Travis St. Pierre
Louisiana Department of Public Safety-Office of State Police
---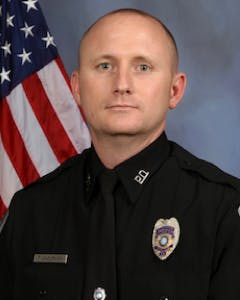 Tim McCurley
---
Travis St. Pierre works for the Louisiana Department of Public Safety-Office of State Police as a staff instructor assigned to the Training Academy. His primary duties are CEW use of force reviews, lesson plan and policy development, management of the CEW program, TASER CEW training, and in-service training. In addition to being a TASER Senior Master Instructor for AXON Taser Training, he is a certified Law Enforcement Instructor and has taught in various capacities during his 28 years of public safety service with Law Enforcement, Fire, and EMS. He has served as an adjunct instructor for the Louisiana State University Law Enforcement Training Academy. He is also a former Lieutenant with the New Orleans Police Department, Training and Education Division, where he supervised that agency's CEW training and management program.
Tim McCurley has been employed with the League City Police Department since 2013 and holds a Master Peace Officer Certificate through the Texas Commission on Law Enforcement (TCOLE). Tim is assigned to the Administrative Bureau as the Training Sergeant and serves on the Department's Use of Force Review Board. Tim oversees the agency's TASER program as well as all other aspects of the agency in-service training programs. Prior to employment with the League City Police Department, Tim worked for the Groves (TX) Police Department from 2005 until 2013 when he moved to the city of League City. While at the Groves Police Department Tim was a Patrol Sergeant, Training Sergeant, Major Crash Team Lead, and a Hostage Negotiator. Tim holds a Mental Health Officer certification through the Texas Commission on Law Enforcement. He has a Bachelor of Applied Arts and Sciences from Lamar University and a Master of Science in Criminal Justice Leadership & Management from Sam Houston State University.