Axon AI Ethics Board
Artificial Intelligence (AI) technologies hold great promise for enhancing the effectiveness of public safety. As a leading technology company for law enforcement, Axon is proud to lead the way in developing this technology, but we believe we have the obligation to do so in a responsible way. One that promotes transparency, with built in mechanisms for accountability. That is why we have assembled an AI Ethics Board.
The mission of this independent board is to provide expert guidance to Axon on the development of its AI products and services, paying particular attention to its impact on communities.
AI Research
Our AI Research team is working to cut the time spent on paperwork by improving the efficiency and accuracy of report-writing and information analysis in law enforcement.
AI Ethics Board Members
The board is made up of individuals from varying fields in order to bring a multitude of perspectives to the table. For a full list of members, please see below: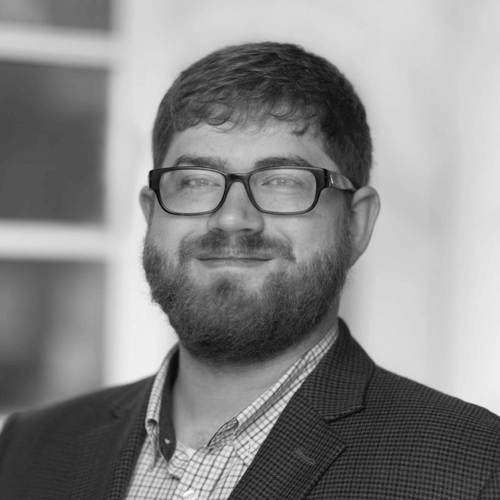 Miles Brundage
Miles Brundage is a Research Fellow at the University of Oxford's Future of Humanity Institute. He researches the governance challenges associated with artificial intelligence (AI), especially those related to AI's impact on security. Recently, Brundage was the lead author of a report, "The Malicious Use of Artificial Intelligence: Forecasting, Prevention, and Mitigation," which received widespread news coverage and has been cited by both the U.S. Congress and the U.K. Parliament. Brundage has published widely in conference proceedings, journals, books, and magazines on a range of AI-related topics. His publications include a review of the field of deep reinforcement learning (a research area in AI), a proposed framework for responsibility in AI development, and an analysis of challenges associated with imbuing AI systems with human values. Prior to beginning his work on AI and governance in 2012, Brundage served for two years as Special Assistant to the Director of the Advanced Research Projects Agency - Energy (ARPA-E) and Special Assistant to the Under Secretary of Energy at the U.S. Department of Energy. In addition to his research position at Oxford, Brundage is a Ph.D. candidate in Human and Social Dimensions of Science and Technology at Arizona State University, and serves on the editorial staff of the Journal of Responsible Innovation.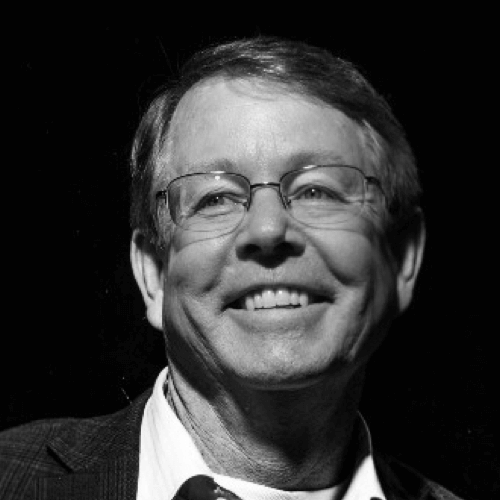 Jim Bueermann
Jim Bueermann is the President of the DC-based National Police Foundation – America's oldest non-partisan, non-membership police research organization. He worked for the Redlands (CA) Police Department for 33 years where he served as the Chief of Police and Director of Housing, Recreation and Senior Services from 1998 until his retirement in 2011.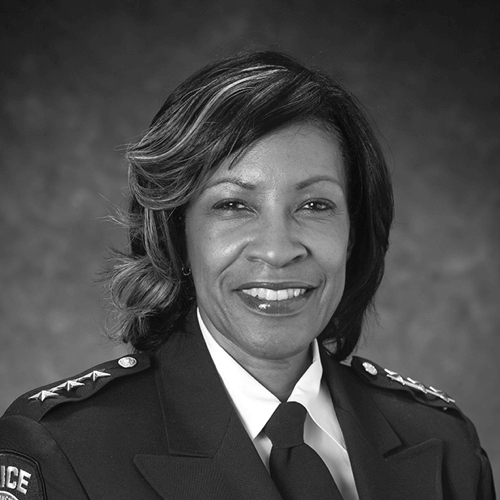 Chief Vera Bumpers
Chief Vera Bumpers has been with the Houston Metro Police Department for more than 30 years and currently leads a team of 194 sworn personnel and 93 non-sworn personnel. She was a pioneer from the beginning, becoming the first woman to be promoted in every rank within the Department. Chief Bumpers received a Bachelor of Science Degree from Texas State University and a Master's Degree from Prairie View A&M University. She is a graduate of the 230th session of the FBI National Academy in Quantico, Virginia.
Chief Bumpers has been recognized as a 2016 Top 50 Black Professional and Entrepreneur and has been featured in African American Newspaper and Houston Women Magazine.
Chief Bumpers is the Chair of Houston Community College Police Academy Advisory Board, a member of International Association of Chiefs of Police, Texas Police Chiefs Association, Houston Area Police Chiefs Association, National Organization of Black Law Enforcement Executive, Hispanic American Police Command Officers Association, National Association of Women Law Enforcement Executives, Women Transportation Seminar, Delta Sigma Theta Sorority and Links Incorporated.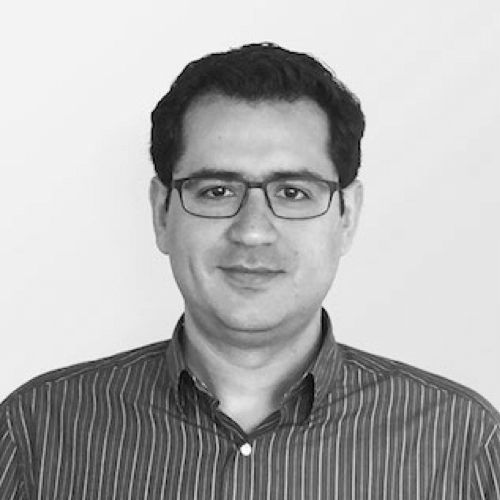 Dr. Ali Farhadi
Ali Farhadi is an Associate Professor in the Department of Computer Science & Engineering at the University of Washington. His research has been mainly focused on computer vision and machine learning. Ali also leads the project Plato at the Allen Institute for Artificial Intelligence. His team at AI2 is mainly focused on fundamental problems at the intersection of AI and computer vision. He is also the CEO and co-founder of xnor.ai, focusing on efficient and embedded deep learning with the goal of providing ubiquitous AI.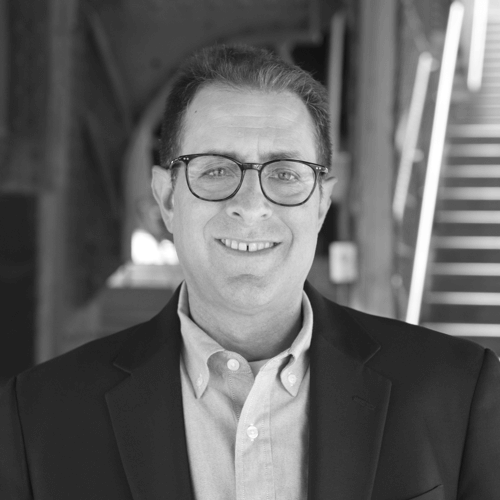 Barry Friedman
Barry Friedman serves as the Director of the Policing Project at New York University School of Law, where he is the Jacob D. Fuchsberg Professor of Law and Affiliated Professor of Politics. The Policing Project is dedicated to strengthening policing through ordinary democratic processes; it drafts best practices and policies for policing agencies, including on issues of technology and surveillance, assists with transparency, conducts cost-benefit analysis of policing practices, and leads engagement efforts between policing agencies and communities. Friedman has taught, litigated, and written about constitutional law, the federal courts, policing, and criminal procedure for over thirty years. He serves as the Reporter for the American Law Institute's new Principles of the Law, Policing. Friedman is the author of Unwarranted: Policing Without Permission (Farrar, Straus and Giroux, February 2017), and has written numerous articles in scholarly journals, including on Democratic Policing and the Fourth Amendment. He appears frequently in the popular media, including the New York Times, Slate, Huffington Post, Politico and the New Republic. He also is the author of the critically acclaimed The Will of the People: How Public Opinion Has Influenced the Supreme Court and Shaped the Meaning of the Constitution (2009). Friedman graduated with honors from the University of Chicago and received his law degree magna cum laude from Georgetown University Law Center. He clerked for Judge Phyllis A. Kravitch of the US Court of Appeals for the 11th Circuit.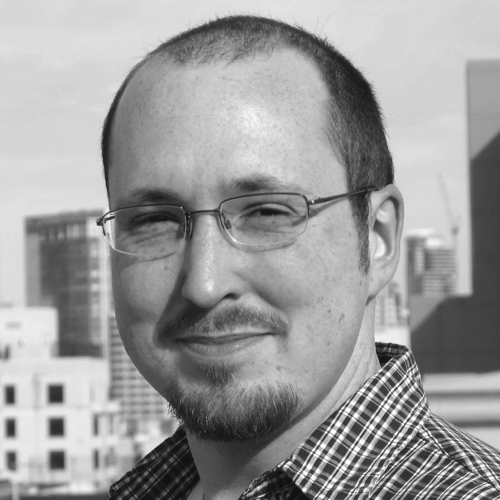 Dr. Jeremy Gillula
Dr. Gillula began his career in academia doing research in the fields of robotics and machine learning. As a participant in the DARPA Desert Grand Challenge, he did work on computer vision systems and sensor fusion systems for unmanned autonomous ground vehicles. During his doctorate, his research focused on how to design guaranteed safe control algorithms for hybrid systems, with a focus on unmanned aerial vehicles. His thesis focused on the design of guaranteed-safe machine learning systems, fusing control theoretic and machine learning techniques.
Since finishing his Ph.D., Dr. Gillula has turned his attention to the intersection of technology and civil liberties issues, including mobile devices, big data, net neutrality, and algorithmic fairness and transparency. He provides technical expertise to lawyers and activists who work on digital civil liberties, and has given a multitude of talks to conferences, invited groups, and policymakers.
Dr. Gillula holds a B.S. in Computer Science with a minor in Control and Dynamical Systems from Caltech, and an M.S. and Ph.D. in Computer Science from Stanford University.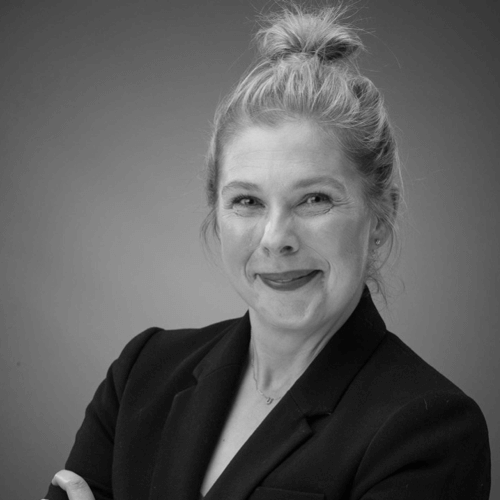 Dr. Tracy Ann Kosa
Tracy Ann Kosa is a privacy researcher at Stanford University and adjunct faculty at the Seattle University Faculty of Law. Her current work proposes privacy patterns for enforcement and regulatory activity. Dr. Kosa has held a number of leadership roles in privacy at Microsoft and in government. She holds a doctorate in computer science (privacy), Masters degrees in ethics and public policy, and undergraduate work in economics and political science.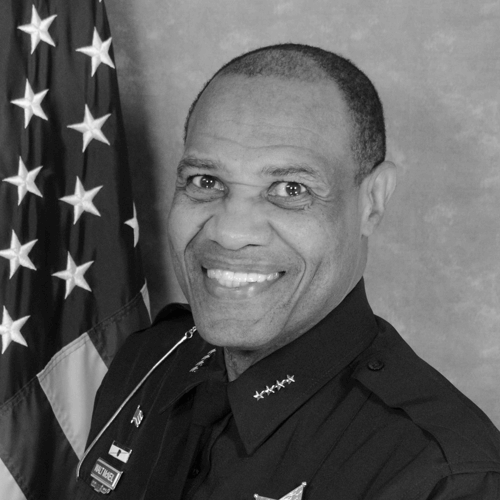 Sheriff Walt McNeil
Walter. A. McNeil was elected Sheriff of Leon County in November 2016. In his distinguished 35-year career as a public servant, Walter McNeil has led the fight against crime in Tallahassee, has been tapped to lead two state agencies under former Gov. Charlie Crist, and has advised the Obama White House and other governments around the globe on law enforcement strategies and tactics. During his time as Corrections Secretary, he put in place Florida's first prison reentry programs, reducing the inmate recidivism rate by nearly 5%.
For ten years at the helm of the Tallahassee Police Department, Chief McNeil was recognized for his progressive voice and his effective response to citizen concerns. His community policing efforts earned him numerous honors, including the Tallahassee NAACP Humanitarian Award, Public Sector Business Person of the Year and the United States DEA Award.
Chief McNeil also served on the advisory group that met with Vice President Biden to discuss gun violence and was elected President of the International Association of Chiefs of Police.