2017 Technology Trends Report
What will happen when computers can "watch" body-worn camera videos and draw conclusions from the content? How will all that video evidence impact the courts? What's the worst password you can use to protect your data in the cloud?
In our second annual Law Enforcement Technology Trends Report, we've talked to law enforcement professionals and technology experts about these and other questions about what the future might hold. Their ideas are coupled with new stats that paint a compelling picture about where policing might be headed. Check it out below.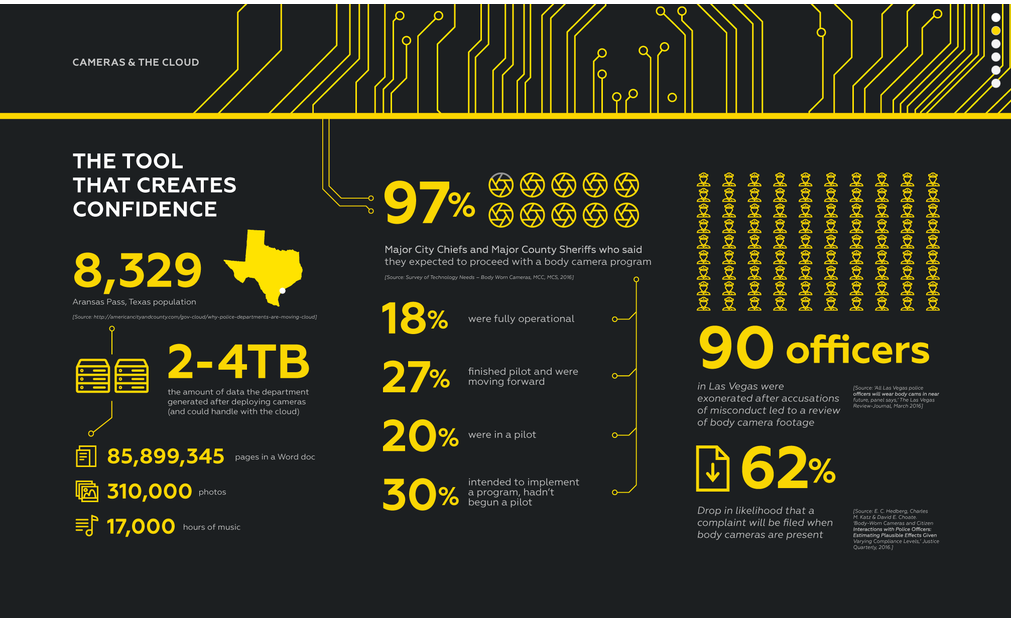 Want to see more? Fill out the form to access the report:
Thank you for your submission.