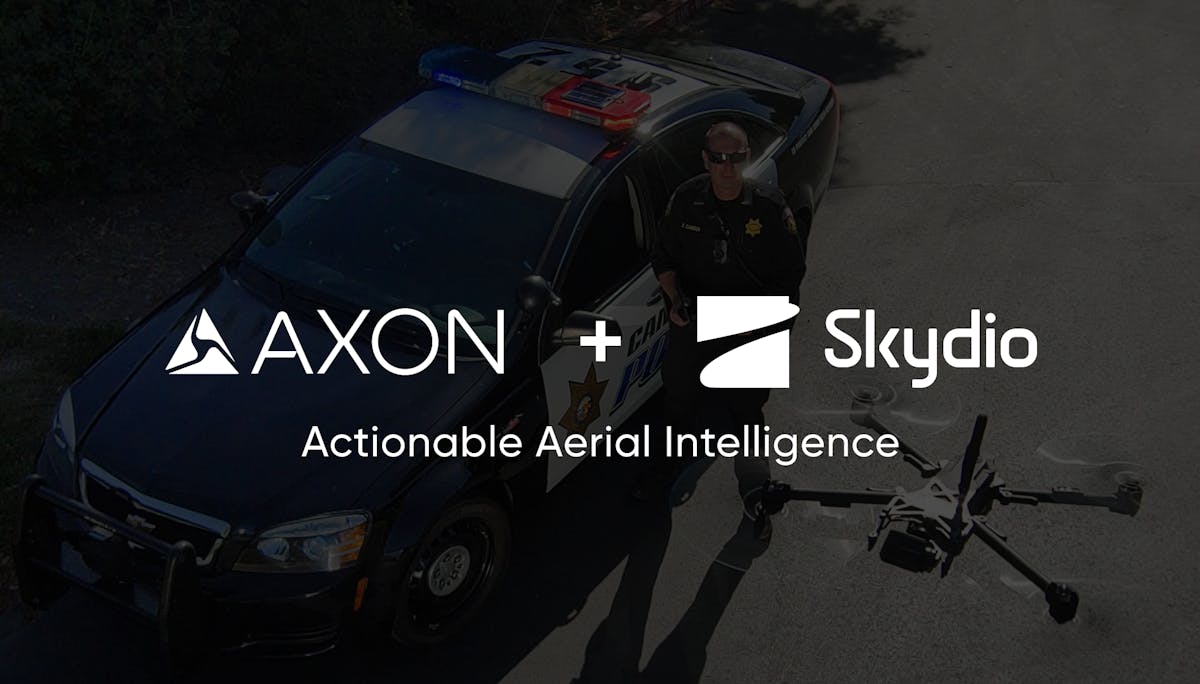 We're excited to partner with Skydio, a leader in autonomous flight technology, to deliver real-time situational awareness, streamlined evidence management and program management, ensuring operational efficiency across your agency.
Wireless livestreaming to Axon Respond for greater situational awareness
Enable effective decision making, improved de-escalation practices, and better outcomes
Seamless integration with Axon Evidence ensures integrity and availability throughout the chain of custody
Securely capture, categorize, store and manage critical video footage and photos alongside other evidence, including body-worn video.
Comprehensive program management for a more accountable, transparent drone program
Easily manage your drone program by housing all your agency's pilots, flight logs, data and hardware in a powerful, intuitive interface.
Focus on what matters thanks to Skydio Autonomy, the AI-powered flight engine embedded into every Skydio drone that enables 360° obstacle avoidance.
Minimize cognitive and environmental obstacles to meet the challenges of the most complex missions and environments.
Simplify scene reconstruction by leveraging Skydio 3D Scan, the first-of-its-kind adaptive scanning solution for autonomous inspection data capture
Automate the image capture process to generate detailed 3D models of complex scenes with complete coverage and sub-millimeter accuracy.
Skydio drones currently available include the Skydio 2+ and Skydio X2E.

To learn more, visit axon.com/air. To connect with a representative about the partnership, please fill out the form below.

Sorry, there was an error with your submission. Please try again.