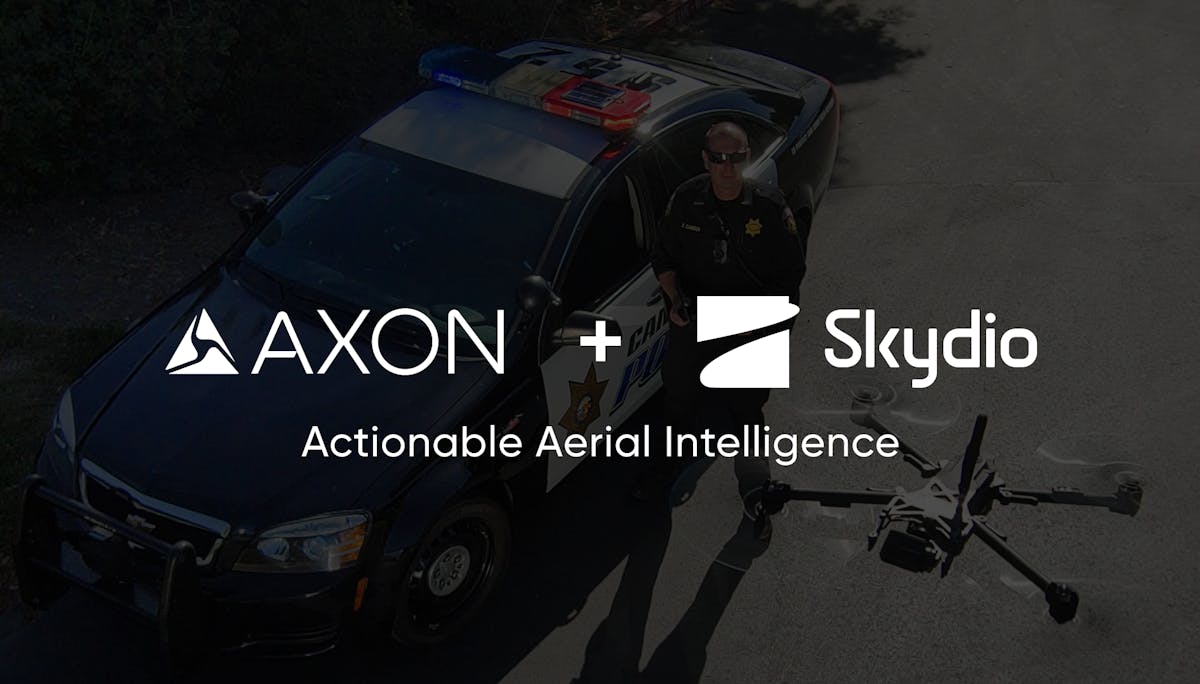 We're excited to partner with Skydio, a leader in autonomous flight technology. This partnership will ensure faster responses and safer outcomes for public safety by making it easier to capture critical video, gain situational awareness, and share evidence with stakeholders.

Through this partnership, agencies will be able to collect actionable intelligence in a range of missions by removing cognitive and environmental obstacles using Skydio's breakthrough autonomy.

The partnership will also bring a paradigm shift in how agencies leverage drones for situational awareness and evidence management. It will:
Integrate Skydio's systems with Axon Evidence for seamless video upload and management

Support livestreaming directly into Axon Respond for Devices for greater situational awareness

Allow officers to focus on what matters thanks to Skydio Autonomy, the AI-powered flight engine embedded into every Skydio drone that enables 360° obstacle avoidance. 

Simplify scene reconstruction by leveraging Skydio 3D Scan, the first-of-its-kind adaptive scanning solution for autonomous inspection data capture. 
Skydio drones currently available for sale include the Skydio 2 and Skydio X2E. We will release additional information about the integration of Skydio's systems into the Axon network in the coming months. In the meantime, check out our new blog post for an overview of where we're headed with Skydio and Axon Air.

To connect with a representative about the partnership, please fill out the form below.



Sorry, there was an error with your submission. Please try again.