Our Leadership
Our executive team is made up of leaders with broad business and technology experience. You will find them sitting in the same open work spaces as everyone else, always ready for new ideas.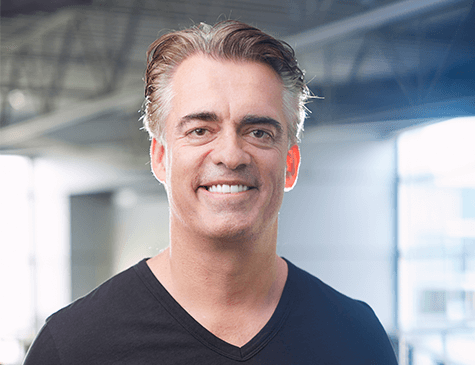 Rick Smith, CEO & Founder
A pioneer of technology with the vision of making the bullet obsolete, Rick founded the original company, TASER, in 1993. As the TASER device became ubiquitous in law enforcement, Rick pushed the company beyond weapons technology and towards a broader purpose of matching technology to public safety needs in order to make the world a safer place. Under his leadership, the company has grown from a garage in Tucson to a NASDAQ-listed global market leader in conducted electrical weapons, body worn cameras and software. Rick was winner of the Ernst and Young 2002 Entrepreneur of the Year. Rick graduated from Harvard with a B.S. in Neuroscience (Cum Laude) and later earned a Master in International Finance from the University of Leuven in Belgium and an MBA from the University of Chicago.
Luke Larson, President
As President of Axon, Luke is responsible for leading the company's day-to-day operations and overseeing all aspects of the company. Luke joined Axon in 2008 and has filled a variety of executive and management roles since then, becoming President in April 2015. Prior to joining Axon, Luke served two tours in Iraq as a Marine Corps infantry officer and was awarded the Bronze star with V for valor on his first tour. Luke graduated from University of Arizona on an NROTC scholarship and has an M.B.A. from Thunderbird School of Global Management.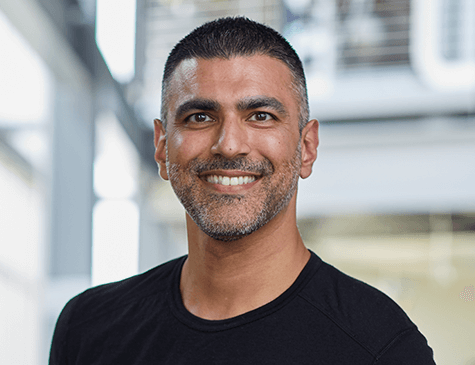 Jawad Ahsan, Chief Financial Officer
Jawad joined Axon in 2017 and is responsible for leading the company's global finance organization. Prior to Axon, Jawad was CFO for Market Track, a SaaS-based marketing intelligence company, and before joining Market Track, he spent 13 years in various roles at General Electric (GE), most notably serving as CFO for GE Clinical Business Solutions. Jawad gained substantial international experience with GE's internal Corporate Audit Staff, working across more than 20 countries in several industries including financial services, healthcare, aviation, oil and gas, electrical distribution and supply, and film and entertainment. Jawad is a graduate of GE's Financial Management Program with GE Plastics, and earned his MBA from the MIT Sloan School of Management and a BA in Economics from the College of the Holy Cross.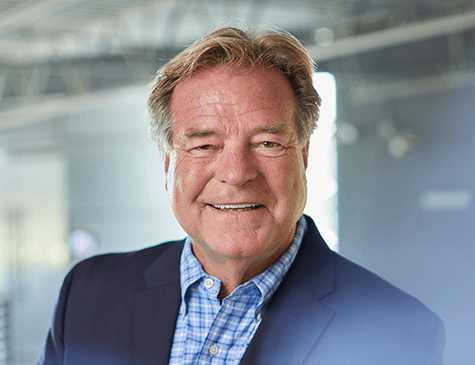 Doug Klint, General Counsel
Doug is responsible for legal, risk management, corporate governance, securities compliance and intellectual property. Doug joined Axon in 2002 and served as the company's President from 2010-2015 in addition to General Counsel. Prior to Axon, Doug served as Vice President and General Counsel of Aspec Technology, a publicly traded semi-conductor IP company located in Sunnyvale, CA from 1998 to 1999, at which time he was promoted to President and CEO and continued in that role through 2001. He was also Vice President and General Counsel of Zycad Corporation, a publicly traded high technology company located in St. Paul, MN and Menlo Park, CA, from 1984 to 1998. Doug has a Bachelor of Arts Degree in Economics and Business Administration from Gustavus Adolphus College, and a Juris Doctor Degree from William Mitchell College of Law, cum laude. He is admitted to the Minnesota State Bar and the Arizona State Bar.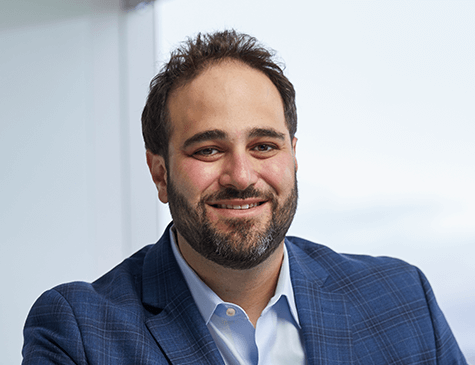 Josh Isner, Chief Revenue Officer
Josh is responsible for global growth, customer service, professional services, and sales operations. Josh joined Axon in 2009 as a member of the Leadership Development Program, and after rotating through several departments in the company, he eventually helmed and led the domestic video and cloud sales team to a record year in 2014. Josh previously held the roles of Director of Leadership Development, Northeast Regional Sales Executive, and VP of Video and Cloud Sales at TASER. Josh has a BS in Government & Political Science from Harvard University.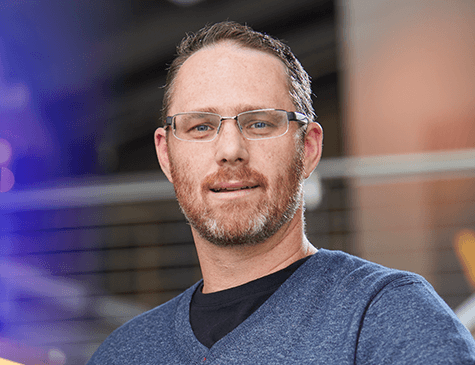 Jenner Holden, Chief Information Security Officer
Jenner oversees the information security program that protects Axon's systems and products. Since joining Axon in 2013, Jenner has been instrumental in building a robust security program and a company-wide culture of security. Prior to Axon, Jenner lead the security efforts for Lifelock and the Arizona Department of Education. Jenner began his career conducting security assessments and audits of government systems for the California Bureau of State Audits and the Arizona Office of the Auditor General. Jenner has a B.A. in Economics and M.P.A from Brigham Young University. He is also a Certified Information Systems Auditor (CISA).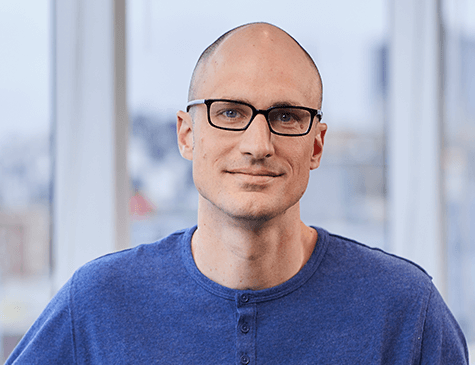 Jay Reitz, SVP of Software, Services, and Security
Jay is responsible for leading software engineering, service operations, and information security at Axon. He is also head of Axon's Seattle office. Prior to joining Axon in 2014, Jay was VP of Engineering at HubPages, a profitable San Francisco-based publishing startup that he cofounded in a garage in 2006 and helped grow to a top-40 web property. Before HubPages, he was a Software Development Manager on Microsoft's music team from 2000 to 2006 and was an early employee at MongoMusic, a startup that was acquired by Microsoft for $65M in 2000. Jay studied Computer Science at Stanford University.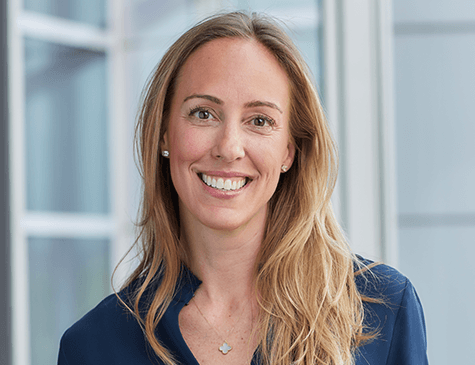 Gretchen Mastellon, SVP of People Operations
Gretchen joined Axon in 2016 and oversees all aspects of Axon's people strategy. Prior to Axon, Gretchen was Divisional VP of Human Resources at Coach, the multinational luxury fashion company based in NYC. Gretchen started her human resources career working for Pcubed, a global management consulting firm, and has a B.A. from Columbia University.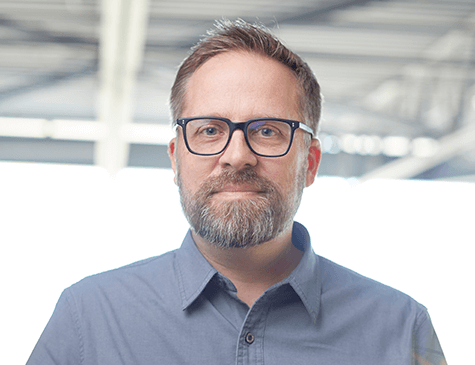 Darren Steele, SVP of Marketing, Training and Communications
Darren oversees the company's marketing, training, and communications. Prior to joining Axon in 2016, Darren served in leadership roles at Fortune 100, startup and agency businesses. His roles include Principal and Strategy Director at Mindspace where he led groundbreaking projects for Google, Starbucks, and Expedia. Darren was also Group Product Manager at Microsoft for both Xbox and Windows teams and Director of Sales and Marketing at Access Software. Darren has a B.A. and M.B.A. from Brigham Young University.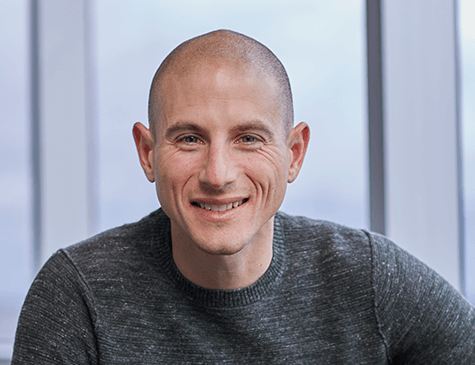 Josh Goldman, SVP of Operations
Josh joined Axon as VP of Operations in 2017 and leads supply chain, quality, manufacturing, and international operations. Prior to Axon, Josh was a managing partner at Logistics Delivered, as well as VP of Operations at Ruan Transport Corporation, where he excelled in strategic enterprise-wide leadership and managed P&L/business development for operations across the continental US. Josh began his career as a Marine Corps Logistics/Supply Officer serving two tours in support of Operation Iraqi Freedom and Operation Enduring Freedom. He holds a B.A. in Political Science from the University of Colorado and an M.B.A. from the University of Redlands with advanced study at the University of Cambridge Institute of Economic and Political Studies.
---