4 Reasons Why Agencies Have Opted to Sole Source
Some agencies have had questions about the practice of sole source procurement of a body-worn video solution: Is it anti-competitive? Does it ensure the lowest price? In order to dispel some common procurement myths, we wanted to address some of the reasons why agencies have opted to sole source.
Mar 28, 2016
Some agencies have had questions about the practice of sole source procurement of a body-worn video solution: Is it anti-competitive? Does it ensure the lowest price? In order to dispel some common procurement myths, we wanted to address some of the reasons why agencies have opted to sole source.
1. Sole source is a legal and accepted procurement practice and is frequently the preferred method for procuring highly sophisticated technology.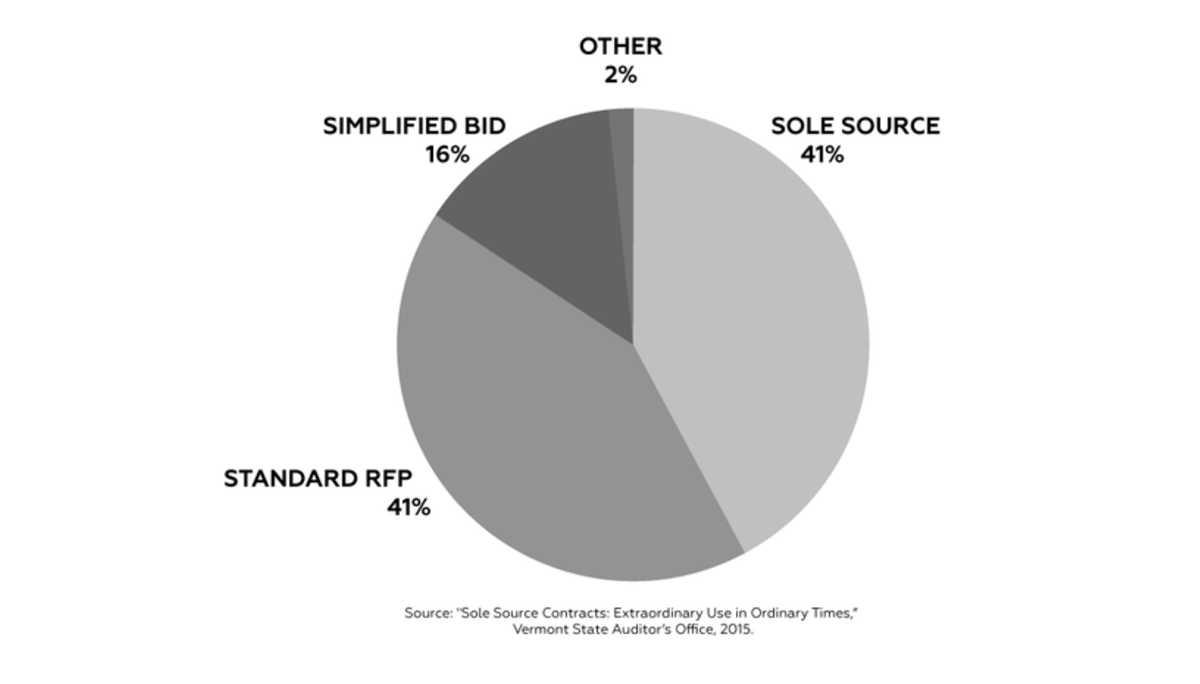 If you research the procurement codes governing a given municipality, you will find that sole source is an allowable practice when certain conditions are met. Mainly, a department must determine that substantially similar technology is unavailable from more than one vendor. This is meant to act as a safeguard to ensure the agency is obtaining the best pricing when purchasing commodities such as clothing, guns, ammunition, computers, office supplies, etc. 
However, a full-featured body camera platform that includes digital evidence management is not a commodity. There is only one company that is proven to offer this solution at scale: TASER International. There isn't another vendor that reliably delivers a combination of point-of-view (POV) recording, a 12-hour battery, automatic triggers, a dock and walk workflow, a full-featured SaaS ecosystem featuring a prosecutor platform, forensic auditing, automated redaction, public disclosure tools, an API toolkit, and unlimited storage as part of their offering. 
While other vendors may advertise that they have similar products to Axon and Evidence.com, nobody has proven it in field testing. TASER continues to provide these capabilities every day to some of the largest police departments in the world. We firmly believe we offer a true sole source capability. 
2. Although an agency may ultimately arrive at a sole source decision, it doesn't mean other vendors weren't evaluated.
The biggest misconception we encounter is that when an agency decides to sole source, it implies that the agency did not conduct a trial with other vendors. Almost every sole source contract TASER has entered into was preceded by a competitive, extensive and lengthy field trial with other vendors. For example, a major city recently tested 7 different products before selecting our Axon platform and proceeding with a sole source procurement after careful test and evaluation. This is the same exact practice that an RFP would require, but it is much more efficient, as the agency can better understand the product requirements before soliciting pricing proposals. 
Consistently, TASER's products outperform those of our competitors, and that is why agencies decide to solely consider our product for purchase. 
3. Agencies aren't buying simply a camera—they're buying a sophisticated hardware-software ecosystem for securely managing massive amounts of evidentiary data. 
The events in Ferguson, Missouri highlighted the urgent need for body cameras nationwide. However, as agencies began to understand the needs around a body camera deployment, they realized that the end-to-end solution is what they are actually buying—not just hardware. In fact, Ferguson discontinued their initial deployment of one of our competitors' products for this reason. 
Many companies can source a body camera out of Asia or repurpose a cell phone. That's the easy part. Delivering a scalable, secure, and reliable solution that optimizes the ingestion of enormous data, management, retrieval and sharing processes is much more difficult. We've invested over $100 million over the past 8 years and a world class team of software developers in Seattle to deliver an exceptional and unmatched technology experience. None of our competitors have made a similar investment.
4. Given what's at stake, agencies must get it right the first time. 
When a police department announces that it is deploying body worn cameras, there is an immediate expectation that the solution will work every single time. If a serious incident is not caught on video, questions immediately arise as to the underlying reasons for the failure. The stakes are simply too high to not deploy reliable technology, not to mention the financial implications of contracting with an unreliable vendor. 
After a competitive field test, if an agency is certain as to the vendor that best meets their needs, it's logical that the agency would pursue a contract with that vendor. Conversely, it can be overly bureaucratic and wasteful to spend 6-12 months in an RFP only to arrive at the same answer. As consumers, we would not feel comfortable flying a plane in which every component was awarded to the least expensive bidder, regardless of quality. Police departments have comparable stakes to an airline when it comes to safety and high quality requirements, which is why they can't simply choose the cheapest quick fix.
Most agencies, large and small, are choosing Axon and Evidence.com, regardless of the procurement methodology.
Some agencies sole source, some opt for cooperative procurement, while others go out to bid. The vast majority of agencies are arriving at the same answer: Axon and Evidence.com. We offer the most comprehensive solution at the lowest total cost of ownership, and that is why we have been successful.
At the end of the day, each department must determine the procurement vehicle that is best for them. Through a sole source, an agency can directly move forward with the option that suits their needs after testing multiple vendors.
By opting to sole source after a competitive field test, they are saving taxpayer money, department resources, and employee time. This practice should be applauded as efficient while remaining competitive, as it enables a timely deployment of a technology that the public demands. 
We are striving to improve our products, services, and offerings every day to maintain our leadership in this space. All employees at TASER are committed to delivering the highest quality products with the highest ethical standards and are transparent in all of our business dealings to the extent allowed by law and SEC regulations.