Mechanical Engineers and the Axon Product Suite
Nov 01, 2022
Mechanical engineers are an important part of Axon's global team, designing life-saving technology such as TASER energy weapons, Axon Body cameras, Axon Fleet cameras and other sensors and devices.

The TASER hardware engineering team is a group of talented mechanical design and test engineers dedicated to creating the next generation of TASER energy weapons. We sat down with Mike Cieszko, Senior Mechanical Engineering Manager, to discover more about this team and mechanical engineering career opportunities at Axon.

Q: Tell us a little about the TASER hardware engineering team. What do you do and what are you all about?

My team comprises mechanical engineers focused on our TASER energy weapons. We design and develop less-lethal weapons technology to de-escalate and address complex, real-world situations. With an over-arching goal of cutting gun-related deaths between police and the public by 50% in the next 10 years, we are really designing products to create better outcomes between public safety officers and community members.

Our team has three main focus areas.

First, new product development is aimed at bringing innovative product concepts to fruition — an essential and exciting task as we strive to achieve our ambitious goal for reducing gun-related violence. Second, our sustaining group is tasked with "keeping the lights on" by finding ways to improve our existing products and processes. Finally, our crew of highly skilled mechanical lab technicians have access to a full suite of workshop machinery, and do everything from proof-of-concept prototyping to engineering-verification testing and metrology — they may have the most fun of us all!

At the end of the day, the team has full responsibility for the engineering design, in-depth analysis and performance of all TASER products. They leverage their engineering background to envision creative product architecture, integrate innovative technologies and develop engineering documentation for full-scale production including computer aided design models, drawings, test specifications and other relevant analysis.

Q. You mentioned Axon's vision to 'obsolete the bullet'. How is your team contributing to that vision?

TASER energy weapons enjoy widespread adoption and have been used millions of times, globally. They are the safest and most effective less-lethal force option available to officers today, according to myriad independent studies.

Society asks officers to make extremely difficult decisions, in chaotic situations, in only fractions of a second. By giving public safety the less-lethal tools they need to stop threats or de-escalate, our devices promote a safer environment for officers and the public.

With each new TASER product launch, we are constantly striving to obsolete the bullet by improving the effectiveness of the devices. To do this, our engineering team is designing improvements to address factors such as firing distance, clothing penetration and accuracy.

Successive generations of TASER energy weapons are well thought-out and methodically-approached. We have a TASER museum here at our headquarters that shows the product evolution since the 1990s. We bring in medical experts, wound profilers, law enforcement officers and many outside stakeholders, including ethics and community groups, to ensure what we're delivering is not only safe, but increasingly effective. Our team relentlessly researches new technologies, investigates improved design methodologies, performs product testing and assesses product performance against our ever-increasing standards. Alongside our talented product management team, our mechanical engineers obsess over our goal of improving TASER technology to the point that we're truly able to obsolete the bullet.
Q. How do Axon hardware devices nest within the broader Axon product suite?

Hardware devices are key components of Axon's product suite. We are proud to be a company that not only designs software, but also builds real tangible devices that improve outcomes for public safety.

Axon hardware devices are on the front lines with law enforcement officers and have earned a valuable and trusted spot on an officer's duty belt and tactical vest. We design our tools so that to law enforcement, the product suite works like magic. For example, did you know that when an officer arms his or her TASER device, it can signal to every Axon body camera and in-car camera within the vicinity, to begin recording? This ensures that agencies never miss a critical moment. Also, an alert can be sent back to central command, notifying that a TASER device has been armed or deployed, giving an option to view the live-stream off of the body camera.

Axon delivers truly seamless and user-friendly solutions. The integrations allow for real-time responsiveness, interpersonal collaboration and incident traceability, but also offer a more efficient reporting and tracking system - allowing officers to spend more time in the field, and less time doing paperwork.

The product suite also acts as a bridge between the public and law enforcement -- building greater trust in the community by providing transparency, greater accountability and safer methods of de-escalating dangerous situations.
Q. What current openings do you have on the team?

We have mechanical engineering openings on both of our major pillars - Body-cam and TASER - as well as our Product Sustaining team. Seniority of open positions range from entry level all the way to the most senior levels. We're looking for candidates with a background in Mechanical Engineering, experience engineering high-end consumer electronic products and those who are able to work in a highly-collaborative environment with cross-functional peers and communicate effectively.

A common misconception with candidates is that they need experience working on TASER energy weapons. However, since Axon was the original creator, and the current market leader of energy weapons, chances are, you simply don't have that experience yet - but through training and working closely with peers, they'll soon attain it. We're looking for folks who are eager to learn our technology and are driven by a passion to help change the world. We have a growth mindset, which applies to not only our products and business, but also to our people, and we harbor an environment of learning and development. It's common for individuals' interests to change, or strengths to shift over the course of their career, and Axon does a phenomenal job of offering ways to explore those cross-functional interests. In fact, my own role is the backfill for the previous manager who moved departments within Axon to further his own career and technical abilities. So lateral movement within the company is not out of the question, whether it's manufacturing, quality, supply chain, program management or whatever sparks one's interest.

Q. Are there any early career opportunities for mechanical engineers?

Like I mentioned earlier, we have open positions for all levels of mechanical engineers, and we also work closely with many universities to create co-op and internship opportunities. Obviously, any growing organization is looking to attract the top talent with lots of experience, but we're really looking for a healthy mix of individuals at all levels. I'm a true believe in "home-grown talent" and feel that the right mix of experiences is the key to long-term success.

Q. You relocated to our Scottsdale Headquarters a few months ago. Can you tell us a little about your on-boarding and relocation experience?

The on-boarding experience at Axon was top-notch. The team really goes above and beyond to make it a personal experience for everyone. Unlike other programs, on-boarding at Axon doesn't stop at the first day, but is spread over the course of 60 days or more. It's designed to set new hires up for long term success within the organization.

Relocation was an interesting topic. In today's new work environment, many people opt to work from home full time. However, due to the nature of product development, I knew the importance of being on-site at our headquarters in Scottsdale. In my opinion, there's no substitution for being able to be hands-on with the product and face-to-face with teammates. Though we do offer a hybrid work environment, many folks on the Mechanical Engineering team choose to be in the office daily, allowing them to interact with the products and create stronger team bonds.

When I joined Axon, I was living in Austin, TX. Relocation seemed to be a significant challenge at the time - having to sell our current home, find a new place to live and move halfway across country, all while prepping for our wedding just several weeks away back in Texas. However, Axon exceeded my expectations and offered me the flexibility to bounce between Scottsdale and Austin until things had settled down and the wedding was over. Once we finally made the move, the reimbursement process was effortless.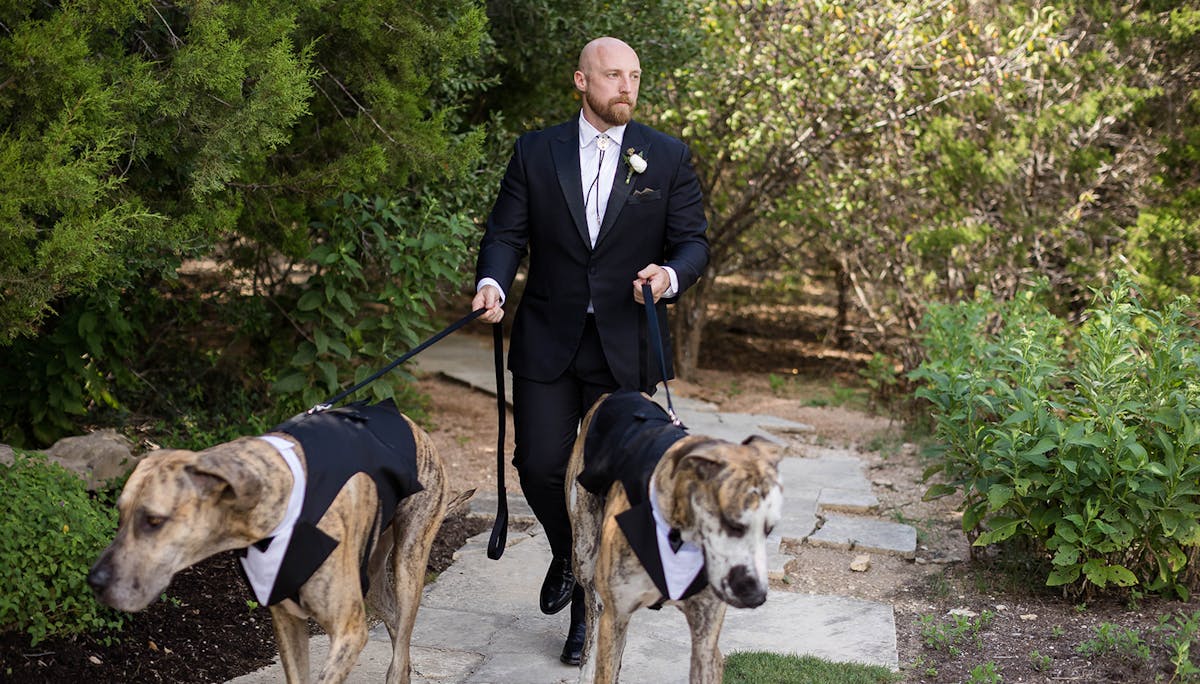 Q. Wow. That sounds like a pretty straightforward transition. What are you loving about Scottsdale?

As I mentioned, I moved to Scottsdale from Austin, which is a very progressive city. They host ACL [Austin City Limits Music Festival], SXSW [South by Southwest] and many other large festivals. I wasn't 100% sure about Arizona, I always had this notion it was a bland desert landscape. Once I came out here and visited HQ, I realized what a beautiful city Scottsdale is. In fact, it's very similar to Austin in terms of the excellent food scene and countless outdoor activities - plus we have several professional sports teams and tons and tons of golf.

I have lived all over the United States (Northeast, Pacific Northwest, California Coast, Central and Southern Texas) but had never appreciated what a beautifully diverse state Arizona is. Particularly, living in Scottsdale you quickly realize how centrally located it is to so many great places and climates. Within just a few hours drive you can be at a spa in Sedona, skiing in Flagstaff, or hiking the Grand Canyon---and just a bit beyond that is San Diego, Las Vegas or a beautiful beach in Mexico.

Q. Ok, last question. What would you say to people who say 'Hey Mike, I didn't get into engineering to build weapons.'

First off, joining Axon doesn't pigeon-hole anyone into working on weapons - if it's something you're uncomfortable with, we have other products that need the attention of talented engineers. We're completely open to accommodating those opinions.

Secondly, I'd say a healthy level of uncomfortableness when designing weapons can be beneficial. For one, I would assume that the apprehension originates from wanting to avoid designing a product that intentionally harms others, which in our case is exactly what we're also trying to solve for. We want someone to come to the table with a different perspective, and help guide us towards developing more effective products. Our mission is to Protect Life, and if we can launch a product that outperforms lethal alternatives, we've succeeded. I think the term "weapon" carries the connotation that it is a tool used to intentionally inflict harm, but to date, TASER energy weapons are actually credited with saving an estimated 270,000+ lives from potential death or serious bodily injury.

Axon Careers
We are on a mission to Protect Life. We're building technology to change the world, pursuing society's most formidable safety and justice issues with our ecosystem of devices and cloud software. If this sounds like a mission you would like to be a part of, check out our resources below: