Evolution of the Axon Body Camera
Axon's BWC solutions have grown from simple cameras to full-fledged communications devices
Apr 11, 2023

Axon has had its eyes set on a moonshot goal: cut the number of gun-related deaths between the police and the public by 50% before 2033. Every new product, feature and update Axon crafts has been built with that mission in mind. Today, Axon is making headway towards that goal with the launch of the next generation of body-worn camera (BWC), the Axon Body 4 (AB4).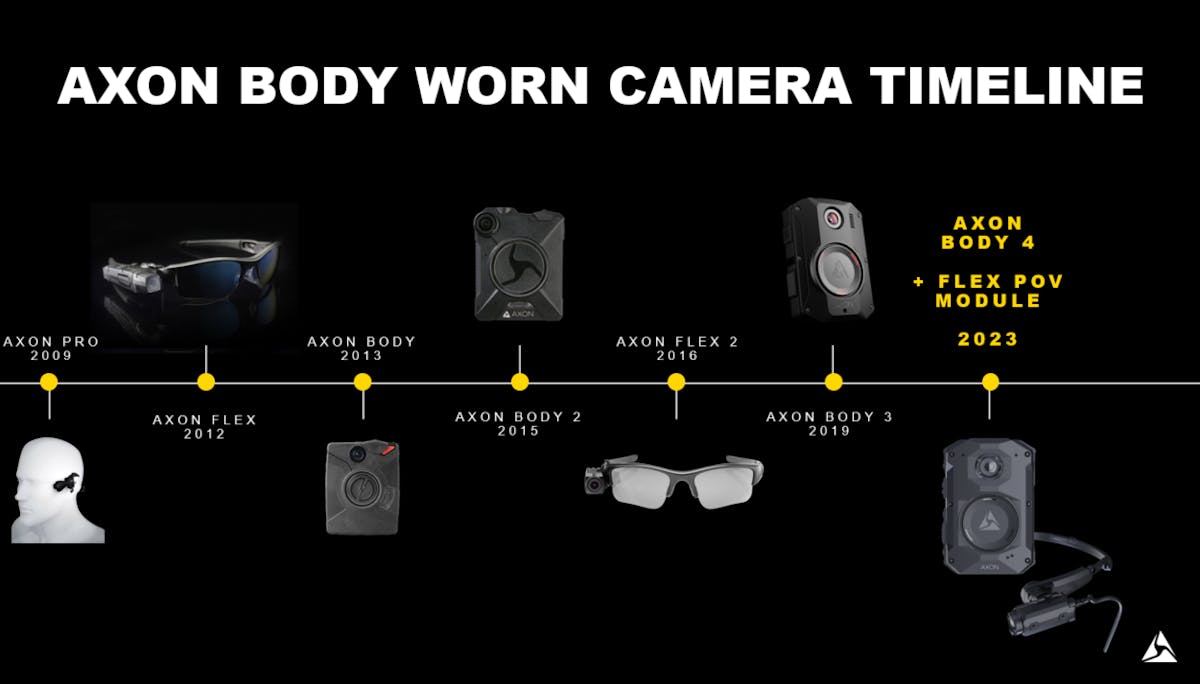 The culmination of BWC technology
The Axon Body 4 is the culmination of innovations that began with the TASER CAM, which was mounted under TASER devices and recorded audio and video from each deployment.
From there, Axon collected feedback and insights from law enforcement to iterate on the next generation of police cameras.
"Having a record of what occurred during a TASER deployment is helpful, but it doesn't tell the whole story. There's always going to be something that led up to that officer pointing it at someone. That was the first insight." - David Mesri, Axon's Senior Director of Body-worn Cameras
After the TASER CAM came the Axon Pro. Lessons learned from the Axon Pro influenced the design of the Axon Flex camera, and eventually, the Axon Body line. By the time Axon Body 2 came around, Axon's BWC was hitting its stride.
"Axon Body 2 was the culmination of all this good customer feedback from Axon Body 1. We honed in on keeping it simple, focusing on a few core feature sets," Mesri says. "We hit that sweet spot where there was a real need and interest from law enforcement and the general public."
And, finally, Axon released the camera that law enforcement, EMT, private security, and other industries know today: Axon Body 3. Where the Axon Body 2 was similar to a GoPro camera, Axon Body 3 is more analogous to a cell phone.
Axon Body 3 marked a significant departure from conventional BWC technology. More than just a recording device, it's a rugged communications beacon that enables law enforcement to livestream their situations intuitively. It sends alerts to permissioned staff during certain events, like when a weapon is deployed, and can track an officer's location to help ensure their safety. The Axon Body 3 set a new standard for BWC, and now, the next generation is here to raise the bar even higher.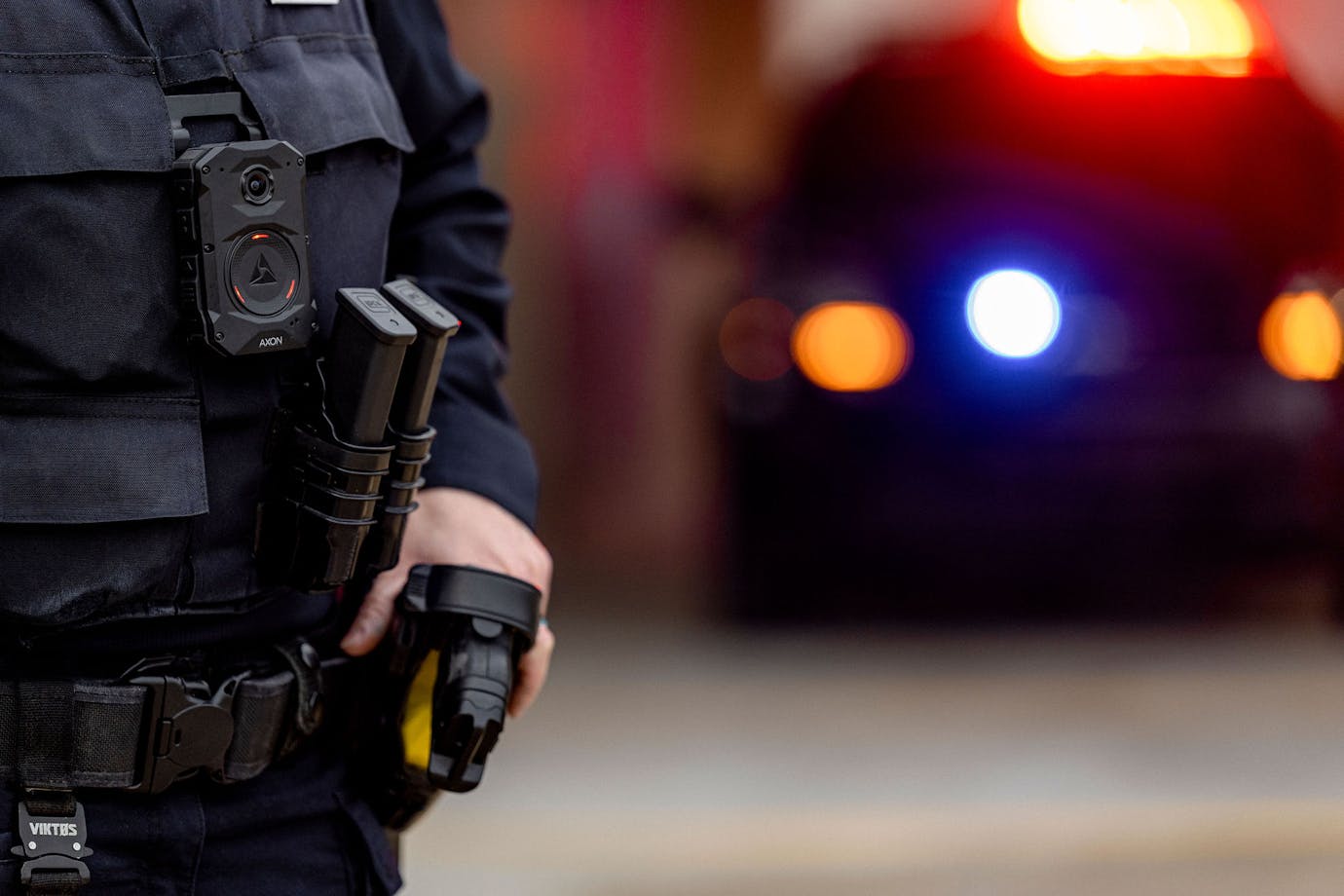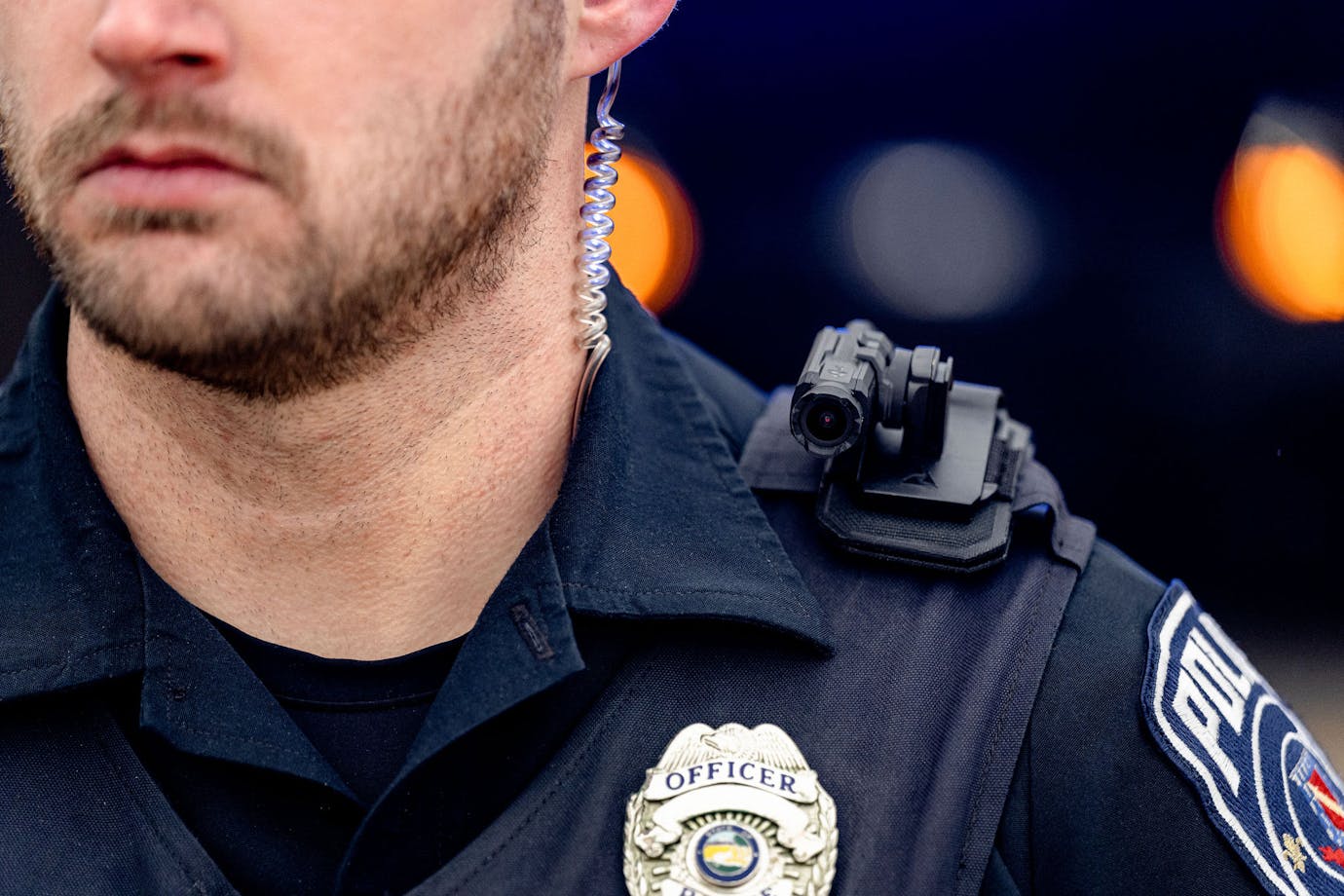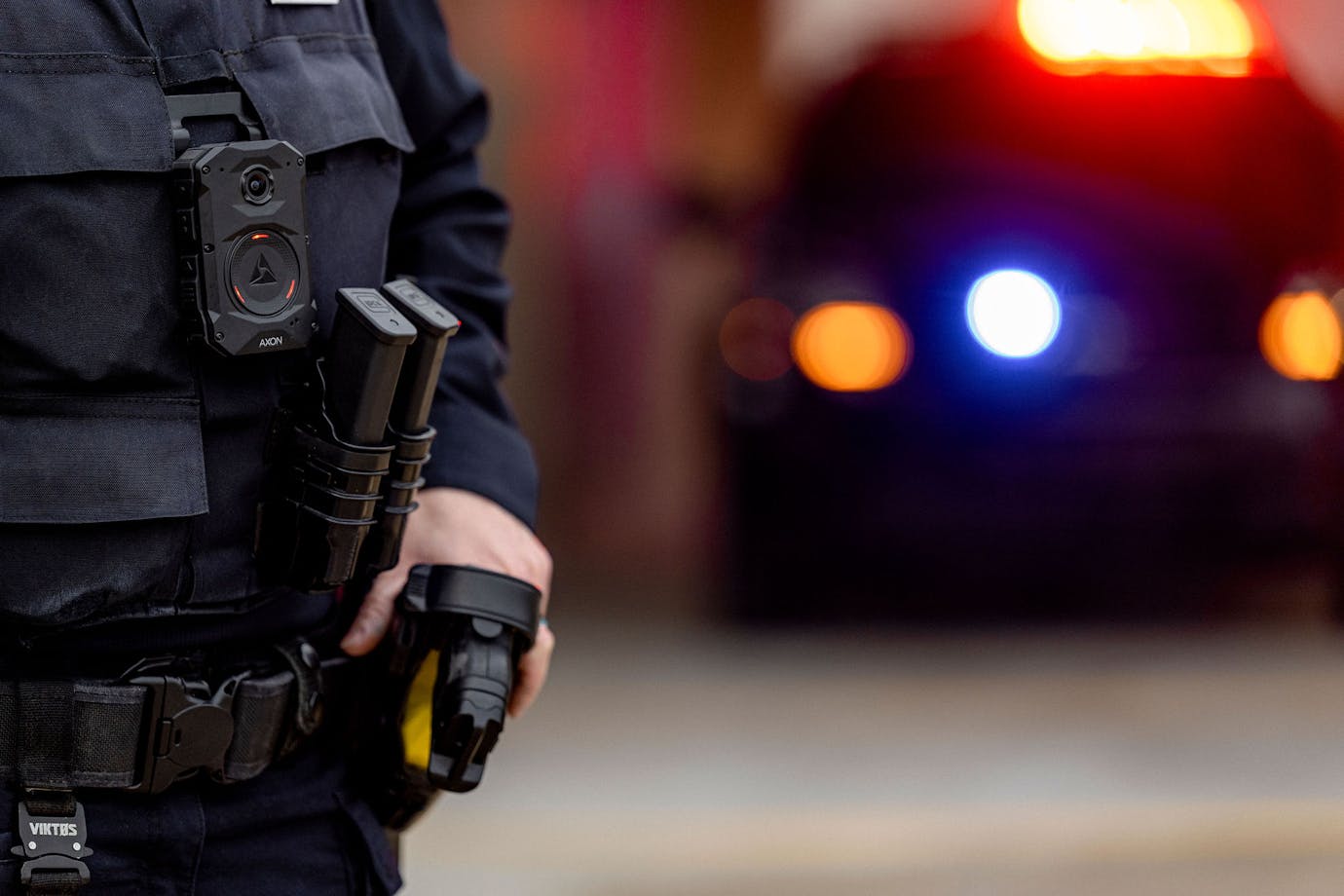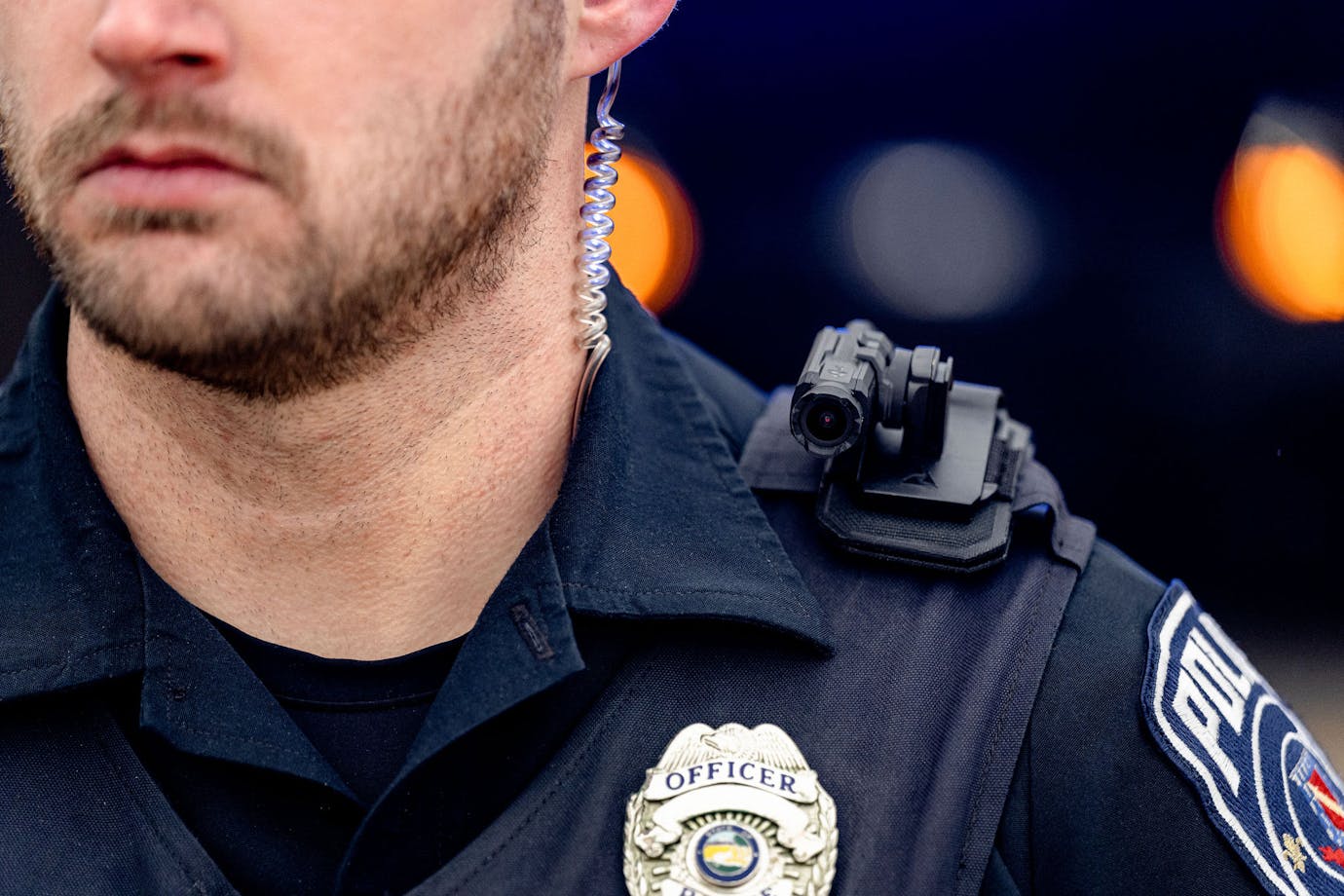 Introducing Axon Body 4
The Axon Body 4 builds on the foundation created by Axon's previous cameras, innovating on the core feature set that made them effective. Axon is redefining the upper limits of those features, opening more potential utility for BWC users in the field. There are advantages to both BWC and POV (point-of-view) cameras, but they've traditionally been distinct entities. With Axon Body 4, the wearer can attach a POV module, making it easier to change perspectives during scenarios like horseback-mounted patrols.
Mesri says, "It should reduce some of the challenges of managing two separate cameras and make it a more streamlined and easy experience."
With Axon Body 4, BWC communication capabilities have reached a new high. The AB4 features real-time bi-directional communication and live-streaming when used with Axon Respond+, equipping wearers with the ability to communicate with command staff and specialists in real time. If an officer needs advice on de-escalating a situation involving a person experiencing a mental health crisis, for example, they can press the "Watch Me" button on their Axon Body 4, and a crisis intervention specialist can use the Respond app to provide advice on the fly.
"Having the ability to communicate two ways directly from the body camera, it's a better experience for that use case where you're communicating with someone." - David Mesri
While those communication features are valuable, the bi-directional communications feature is a supplement to radio communications, not a replacement. It gives wearers a critical tool when they need it, but it doesn't need to be in use constantly. "There are numerous situations where the radio is the appropriate tool," Mesri says. "We're quite sensitive to that because officers see the radio as their lifeline."
Even with the additional bells and whistles, Axon hasn't lost sight of what matters: delivering a camera with high fidelity image quality. The Axon Body 4 is a camera first and foremost — one that's built on the principles of reliability and simplicity. It's built to capture the scenarios first responders encounter most frequently, optimizing for low light and high motion situations to ensure it never misses a moment.
"Optimizing for low light and high motion is very challenging. That's been one of our big focuses: accurately representing what the officer saw," Mesri tells us. "In consumer life, like with an iPhone, I don't care. I just want to take as good of a picture of my lunch as possible. But for law enforcement, it's quite important that the camera accurately represent what the officer saw and heard."
Quality software, hardware, and services drive everything that Axon does. The Axon Body 4 has been painstakingly designed to integrate each of those elements seamlessly, resulting in a camera that puts image quality and interoperability at the forefront. Contact Axon today to learn more about Body 4 and how it's redefining the limits of BWC.
The Delta Logo, the Axon & Design Logo, Axon, Axon VR, TASER 7, and TASER are trademarks of Axon Enterprise, Inc., some of which are registered in the US and other countries. All other trademarks are the property of their respective owners. © 2023 Axon Enterprise, Inc.