I work at Axon, and I happen to be GAY.
May 16, 2018
I am breaking the silence on openly discussing sexual orientation in the workplace. There is a sense of shame that prevents one from not sharing stories from your personal life with your colleagues. We spend a non-trivial amount of time connecting, interacting, and building relationships in our professional lives but most of the time straight people have more confidence to share their personal side within this environment.
If you are straight person, think about how many times you have discussed your weekend at work and the stories include your husband/wife, and children? The answer is almost every week if not more frequently. But as a member of the LGBTQ+ community there is a sense of anxiety and discomfort in sharing the same way in a professional setting. Based on my personal experiences and discussions with other members of the LGBTQ+ community, it was clear that there is a taboo and shame associated with having a similar conversation freely. I want to feel the same level of comfort and confidence as a straight person within a professional environment. Most LGBTQ+ people live with a sense of hesitation and fear.
"Empathy is the cure for shame." - Brené Brown
At every company, (except at Axon) I have suffered various moments of shame. I hid this from various colleagues when sharing my stories about the weekend or vacations. I would edit the parts about my husband from those stories. This is the discomfort I was facing in the workplace. Most of the time it is not intentional. I edited or stifled myself out of shame and fear. It was shame and fear due to lack of conversation about this topic. It was shame and fear caused by assumptions made by me based on religious and/or political affiliations expressed by people. What I wanted was the companies (and its people) that I worked for to be empathetic, and understand that a hetero-normative environment is an uncomfortable space for people belonging to the LGBTQ+ community. Even companies that support equal rights for all can have people who bring an unconscious bias to the work environment. I believe this is caused due to a lack of conversation around this topic. The traditional training in workplace behavior seemed to recommend avoiding discussions about sexual orientation. In my experience, the topic of sexual orientation is considered inappropriate for the workplace environment. This in my opinion leads to people making assumptions which likely leads to anxiety for all parties involved.
So, let's have an open discussion. I am an ambitious and passionate creator who is also gay.
After working with varied levels of discomfort for a decade (and throughout college), I decided that I was going to break out of this shame and ensure that my next company would be one where I would be able to share my stories without editing, hesitation, or discomfort; just like my straight colleagues. I ensured this by breaking one of the commonly accepted golden rules of interviewing – do not share your sexual orientation or personal information. I have interviewed several straight candidates in my career who share stories about their wives, husbands, or children without hesitation or fear of bias during an interview. There is almost a sense of unconscious privilege. I decided to do the same. During my interviews, I included stories (when appropriate) that included my husband in the narrative. I wanted to work for a company that did not have a bias. It was my way of interviewing the company and the people I would be working with. I would judge their reaction.
I currently work at Axon. There was never a moment during my interview or now as an employee at Axon that I felt uncomfortable or sense any form of bias against my sexual orientation. I learned about the culture and saw that the people at Axon embraced anyone who would bring passion, talent, ambition, and drive to help achieve the mission of protecting life.
At Axon, I truly feel equal to my straight colleagues. My anxiety and shame about sharing some parts of my personal life with my colleagues is non-existent. The company embraces the need for diversity, and even trains all the employees to be aware of unconscious bias. The fact that I am writing this is a testament to the comfort I feel at Axon. I have not had this before in my professional career.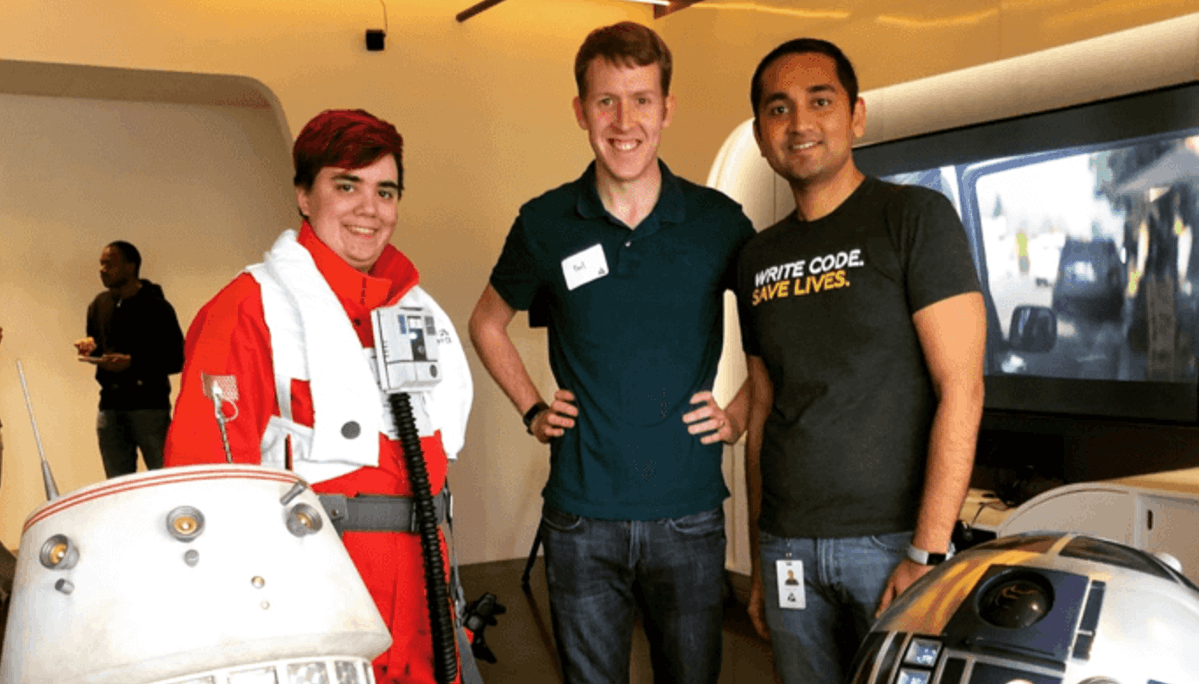 At its core, Axon is a mission driven company with a laser focus. The company bets on long-term visions (inspired by science fiction) and is maintaining its competitive advantage through the culture and its values. These values are not just applied to the work, but to all aspects of the human interaction. This includes joining forces with the local pride events to support, attract the best talent, regardless of how candidates identify, as well as training employees to identify unconscious bias and learn to be more empathetic. This is a unique experience for me (relative to my past companies) and motivates me further to lean in, and engage with the culture to help drive to the mission.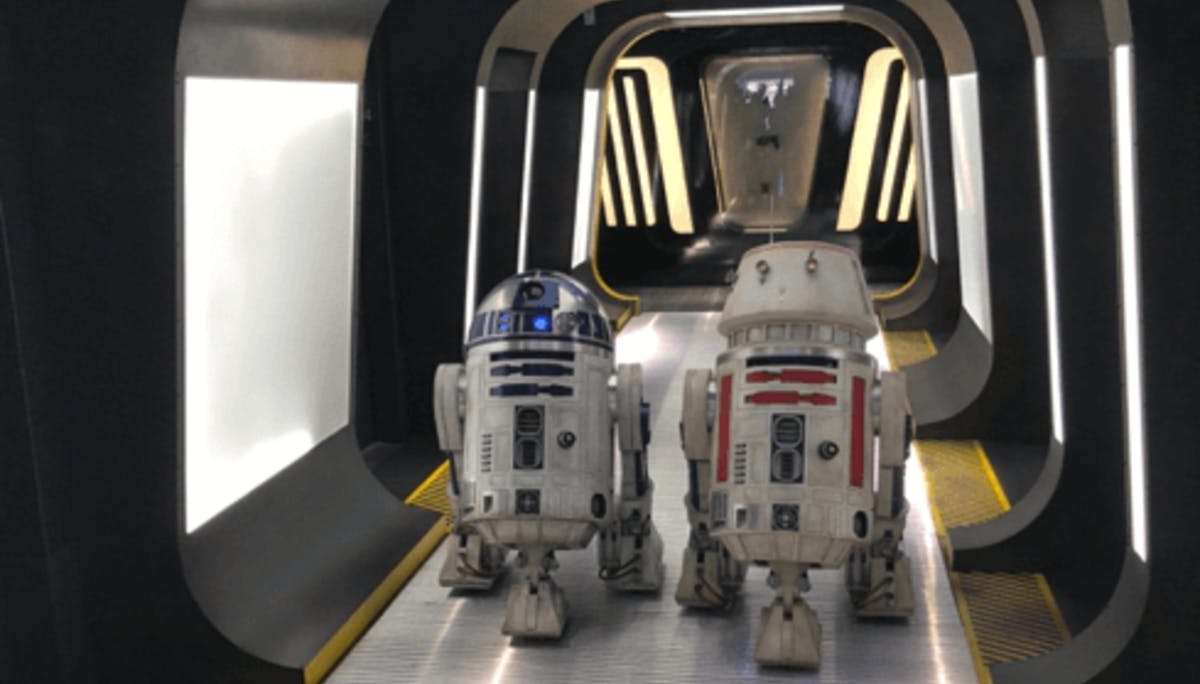 If you are straight person reading this, I encourage you to exercise empathy and try to make your colleagues more comfortable as they contribute with you towards your company's goals. Be aware about the unconscious bias you may have every day. If you are on the LGBTQ+ spectrum, I plead you to build the courage to choose a workplace (if you have the privilege to choose) that will make you feel comfortable to be yourself as you share your valuable talent and time with them. Let us together as a professional community breakdown these biases.
Connect with me on LinkedIn and tell me your story.
WANT TO WORK AT AXON?