How Mission-Driven Veterans Came to Find a Home at Axon
Nov 10, 2023
Veterans Day honors individuals who have served in the United States Armed Forces. These individuals felt a call to to join a mission greater than themselves in the pursuit of public safety. At Axon, many of our employees are veterans of the United States Armed Forces and global militaries around the world. This holiday is an annual chance for us to honor their sacrifices and celebrate the values and experiences they each hold dear.

This year, we sat down with several members of the Veterans at Axon employee resource group to discuss what motivated them to pursue military service, and how their unique backgrounds have impacted them during their tenure at Axon.

Annalee Dziuk is a Customer Success Manager on Axon's Enterprise sales team. Prior to Axon, Annalee was a member of the U.S. Army Reserves. She joined the Reserves in 2009, straight out of high school.

"Initially, I hadn't planned on joining the military, but after numerous unsuccessful attempts at the AIMS test for a scholarship, I saw the military as a way to fund my college education," Annalee recalls.

Rachael Berkoff, a Senior Customer Success Manager at Axon, had a more direct route to the military. "My sister and I grew up as military brats; my dad was in the U.S. Army as a Special Forces Green Beret." Rachael's childhood took her all over the United States, as well as Germany and Japan. "When the time came to choose a college, both my sister and I chose to go to the United States Military Academy at West Point, where our father also went."

But for many Axon Veterans, the path to the military wasn't so clear. "My military service came at an integral point in my life," admitted Michael Rennie, Chief of Staff for Axon Federal. "I graduated college during the economic recession of 2008, and didn't have a clear career path...My military service provided a unique perspective and appreciation for life and liberty. The ability to focus on a mission bigger than myself or the bottom line truly impacted me."

A mission bigger than oneself. This phrase is often cited by veterans as one of the main appeals of military service. But what happens when individuals leave the military? What becomes their new "mission"?

For many of our veterans, the answer was Axon. "Being a part of a mission-focused organization, in my opinion, is the best way to accomplish something as a team," shared Rachael. "Before I joined Axon, I was searching for an organization where I could continue my 'sense of service' from the military to a company that was doing good—I believe I have found that with Axon."

Axon's mission to Protect Life resonates with a community dedicated to protecting the freedom of citizens at home and abroad. For Annalee, this mission provides continued purpose. "Whether transitioning into civilian life from a military career or embarking on a military journey, I encourage everyone to find a way to serve others that truly fulfills them," Annalee explained, emphasizing the "importance of having a purpose in life that extends beyond oneself".

"Axon's mission is the reason I'm at the company and have been here over 4 years," agreed Michael. "I personally needed a company, culture, and mission that was similar to my military experience. Saving lives through Axon's products checks all those boxes."

For Shea Stewart, Axon's mission to Protect Life resonated even more thanks to the humanitarian work he did while deployed to Sri Lanka and the Maldives. "While my time in combat certainly shaped my strict work ethics," explained Shea, "it was my time providing humanitarian aid and emergency management/disaster relief in Sri Lanka and Maldives where I would become focused on protecting life". Shea was able to utilize skills he had learned over the course of his military career to "employ training and write doctrine to help many from unnecessary suffering...These deployments helped shape my drive for my post military career working for Axon".

For Scott Rottman, a U.S. Air Force veteran, former member of the FBI and current Director of Axon Policy and Training, the need for a mission-focused job after leaving the public sector was a non-negotiable. "There is no other job in the private sector I can think of wherein I could continue my quest for serving others and protecting life," Scott said about his role with Axon. "Finding a job in Axon Training where I could work with our amazing heroes in law enforcement and continue my desire for service and need to protect life has been theproudestmoment of my career."

Of course, a mission only means something if the team in question is committed to maintaining the values and ideals that make that mission possible.

"There's an acronym in the Army, LDRSHIP, which stands for Loyalty, Duty, Respect, Selfless Service, Honor, Integrity, and Personal Courage," shared Benjamin Morens, a former Green Beret and current Senior Director of Distribution and Logistics and Axon. "This acronym describes the core values that all Army soldiers are expected to live by...These values are very closely aligned with Axon's values and directly aligned with our mission, which is ultimately the reason why I joined Axon."

What advice did our veterans have for other service members looking to transition to a civilian career? "I'd say ensure you find a company that aligns with your values," expressed Michael. "The camaraderie and mission of a company will shape its culture. There are tons of resources but the best resource that I used was other veterans that transitioned."

At Axon, veterans are encouraged to connect with and support one another through our Veterans at Axon employee resource group, an employee-led group of veterans from the U.S. and global militaries that periodically meets for social events, networking and career development.

"My experience at Axon has provided me with a community of individuals who share my passion for making a meaningful difference in the world," said Annalee. "It's a place where I can devote myself entirely to my work, knowing it has a positive impact...I have never doubted the significance of my contributions."

"The military has instilled in me a fundamental lesson: It's not about me, but rather, it's about the mission and the team," explained Jeff Murzda, former U.S. Marine Corps Logistician and current Director of Program Management at Axon. We are proud to welcome and celebrate the sacrifice and bravery of our veteran teammates as we work together to Protect Life and make the world a safer place.

To learn more about a career at Axon, visit axon.com/careers

To learn more about Axon's employee resource groups, visit axon.com/JEDI


VETERANS AT AXON SPOTLIGHT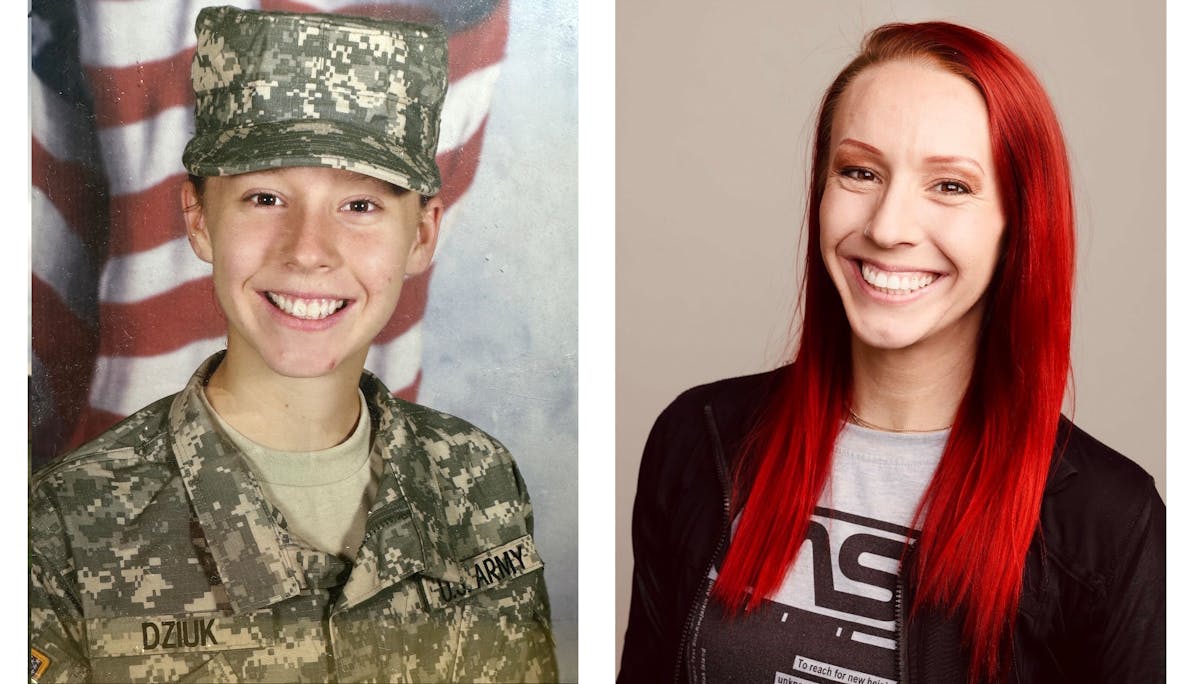 Annalee Dziuk, Enterprise Customer Success Manager
Annalee joined the U.S. Army Reserves in 2009 as a Heavy Construction Equipment Operator, 12N. Annalee underwent Basic Combat Training (BCT) and Advanced Individual Training (AIT) at Fort "Lost-in-the-Woods" Leonard Wood, MO. Afterwards she was stationed at the 387th Engineer Battalion in Scottsdale, AZ. As an identifying member of the LGBTQIA+ community, Annalee's experience in the Army taught her that "no matter our differences, our shared mission and willingness to sacrifice for one another defined our unity."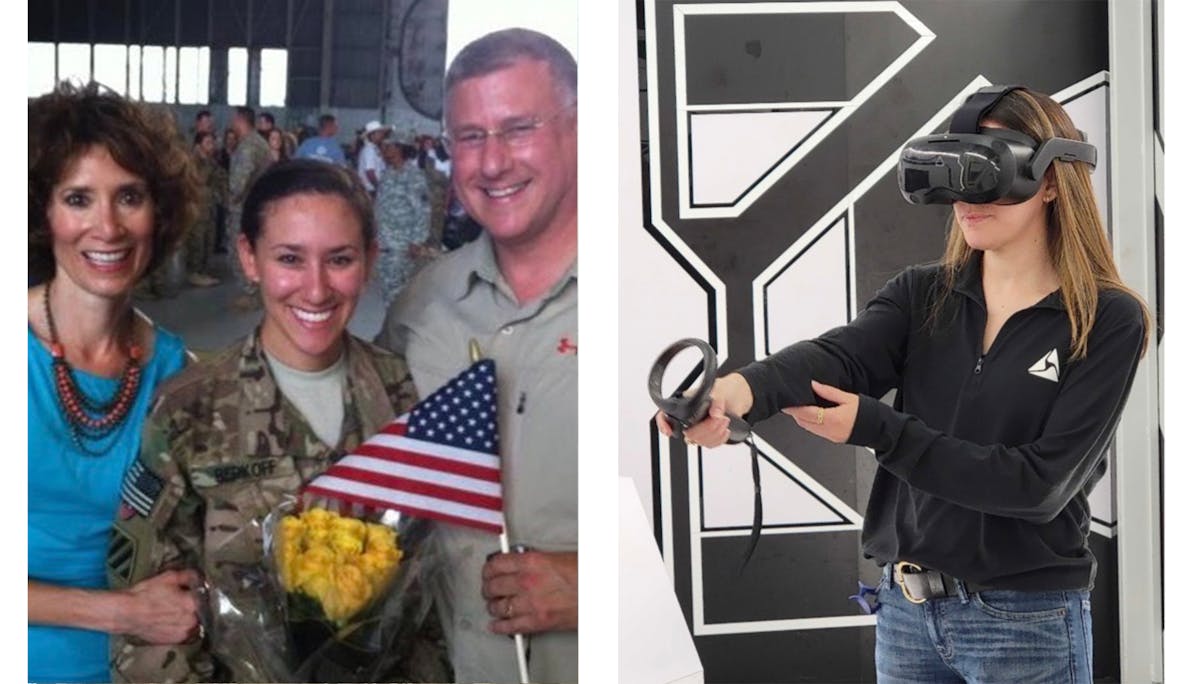 Rachael Berkoff, Senior Customer Success Manager
Rachael graduated from West Point in 2011 and began her active-duty career as a Logistics Officer in the U.S. Army. The majority of Rachael's military career was spent at Hunter Army Airfield in Savannah, Georgia, where she served in numerous roles within the 3rd Combat Aviation Brigade. Rachael deployed to Afghanistan for nine months in 2012 and 2013 in support of Operation Enduring Freedom (OEF), where she coordinated logistics supporting aviation combat operations, including ground maintenance and fuel operations and two forward arming and refueling points (FARPs). Upon her return stateside, Rachael served as a Company Executive Officer and then Brigade Adjutant. After 5 years of service, Rachael stepped away from her military career to pursue her graduate education.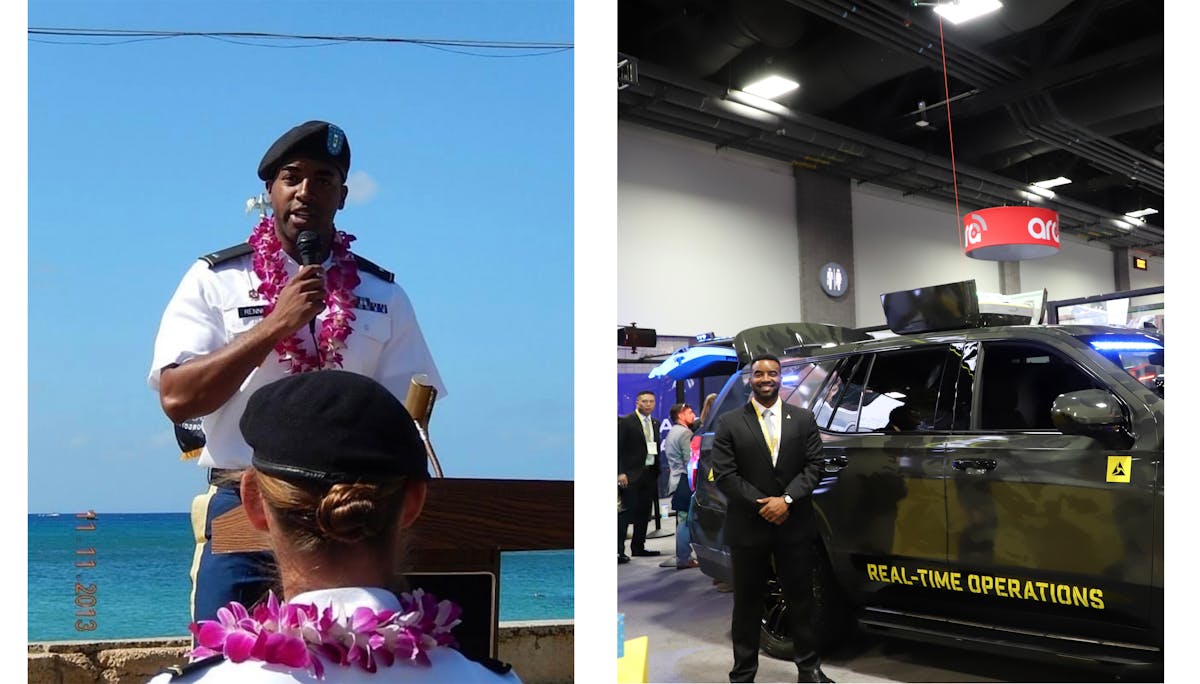 Michael Rennie, Federal Chief of Staff
Michael comes from a large military family. His grandfather and father both served in the U.S. Army, and his brother served for four years in the U.S. Navy. Michael himself attended basic training and Officer Candidate School at Fort Benning in Georgia. He commissioned as an Ordnance Officer in 2011 and was stationed in Hawaii with the Aviation Brigade of 25ID. Michael deployed to Afghanistan in 2012 in support of Operation Enduring Freedom, and spent twelve months on a Forward Operating Base in Regional Command South. After four years in active duty, Michael spent another six in the U.S. Army Reserves.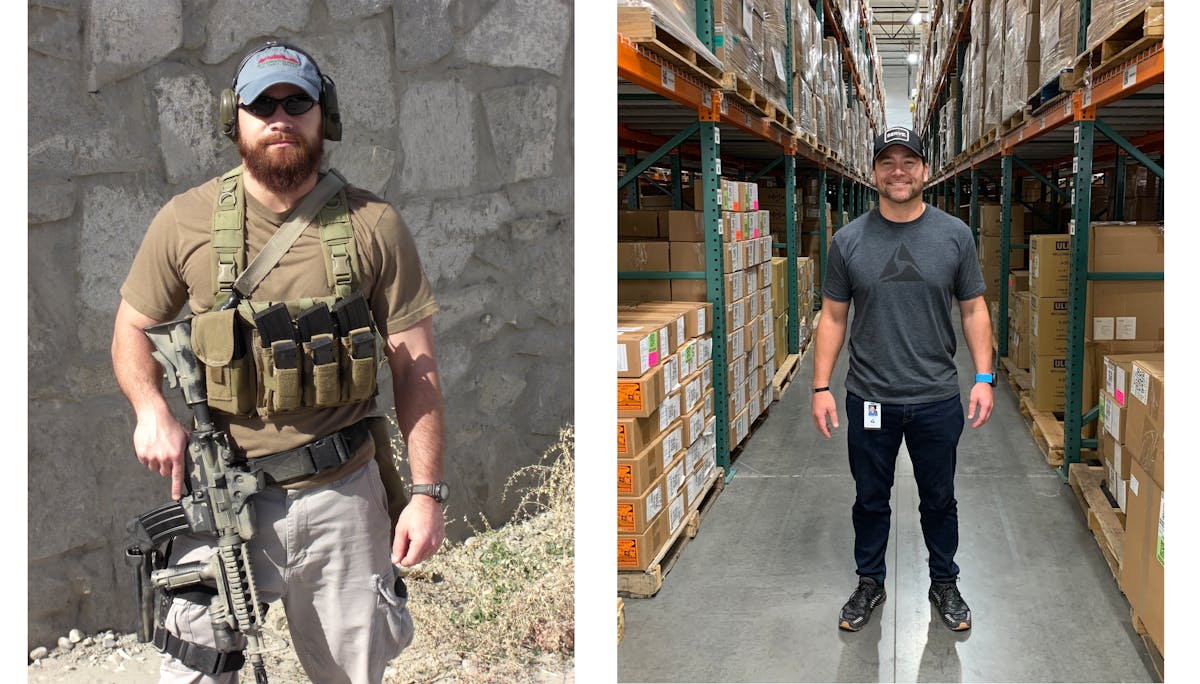 Benjamin Morens, Senior Director of Distribution and Logistics
Benjamin was a web developer in Atlanta, Georgia when 9/11 took place. In the wake of 9/11, Benjamin wanted to do his part and enlisted in the Army. Benjamin served five years active duty as a Green Beret in the U.S. Army Special Forces out of Fort Bragg, NC (now renamed Fort Liberty). His Military Occupational Specialty (MOS) was Communications with a specialty in Advanced Special Operations, and he deployed to the Middle East twice during his time on the Operational Detachment Alpha (ODA) team.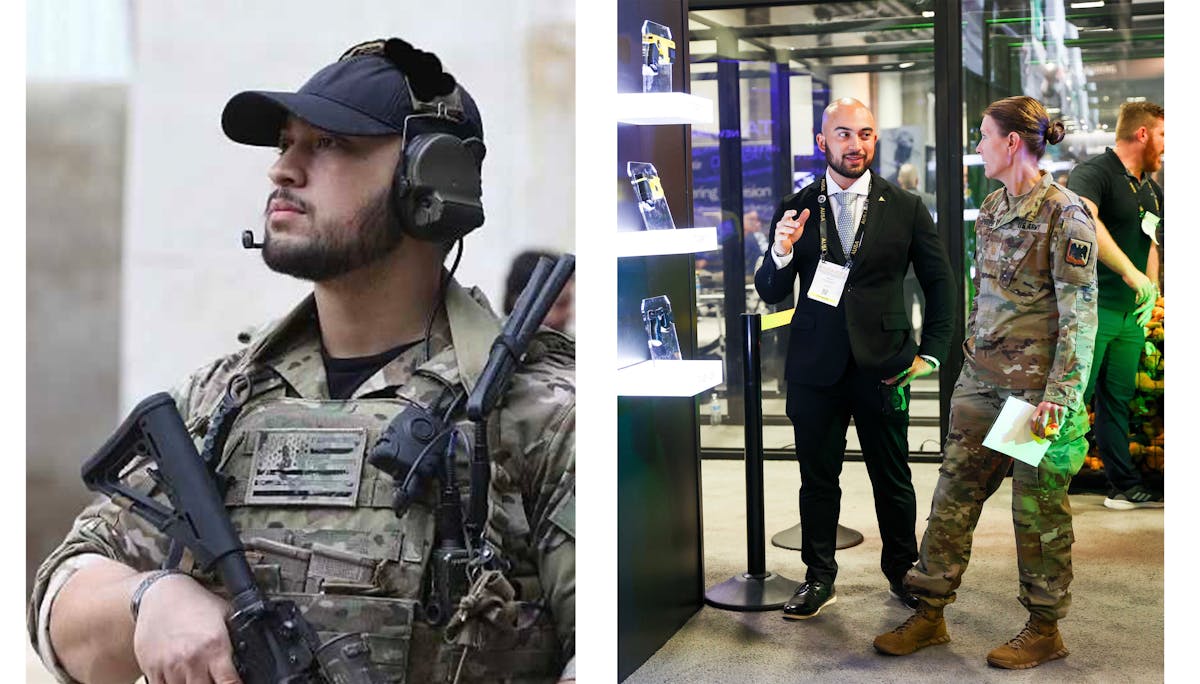 Shea Stewart, Federal Field Service Engineer
Shea joined the U.S. Army as a combat medic for 2-325 Airborne Infantry Regiment (AIR). He was selected for Special Operations Forces (SOF) as a Psychological Operations (PSYOP) Non-Commissioned Officer. He deployed with the 5th Special Forces Group (SFG), 7th SFG and 19th SFG to combat operations in Syria, Iraq and Afghanistan for Psychological Operations and combat medic roles. He later completed regional deployments with 5th Psychological Operations Battalion, and lead a deployment to Sri Lanka and the Maldives as a Director for the Pacific Augmentation Team. After suffering multiple injuries from both combat and training, Shea medically retired at 100% disability. During his military career, Shea was inducted into the Honorable y Real Orden de Caballeros de Saint Cristobal (Spanish Order of Knights).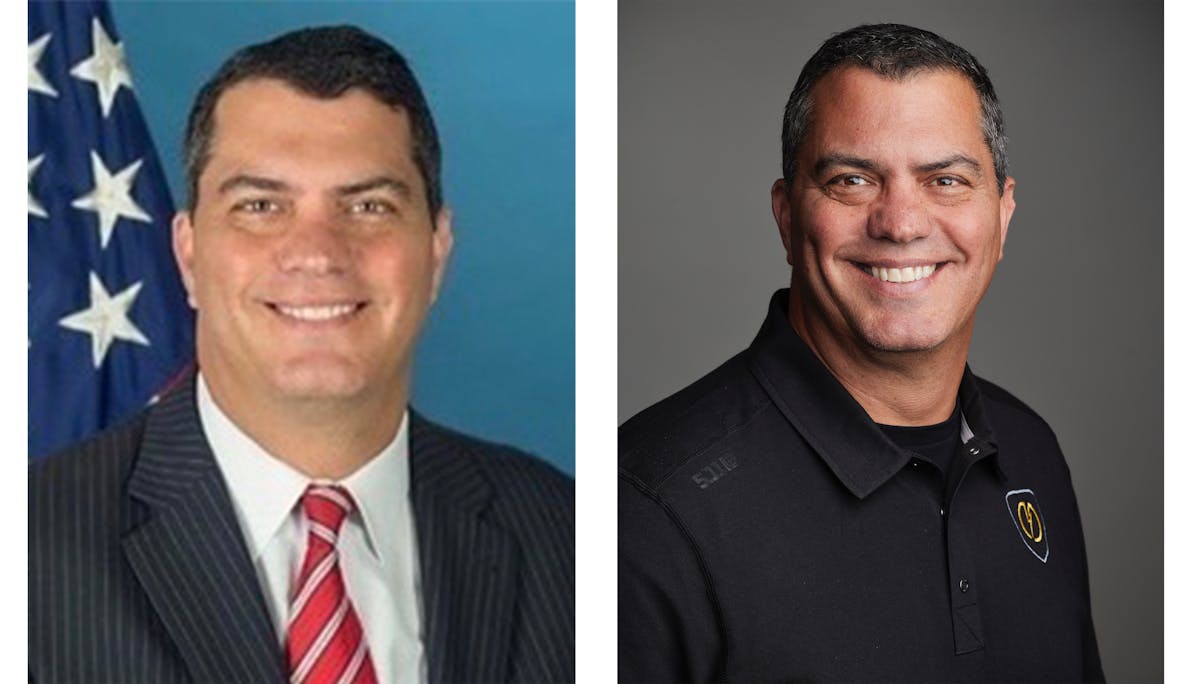 Scott Rottman, Director of Policy and Training Strategy
Scott attended The Citadel, The Military College of South Carolina. Upon graduation, he spent six years as a Security Police Officer. Scott then served as a Second Lieutenant at Holloman Air Force Base in Alamogordo, New Mexico. During his military career, Scott deployed to the jungles of Panama for six months and completed a one year remote tour in South Korea. In 1998, Scott joined the ranks of the FBI as a Special Agent. He spent the next 24 years preventing crimes, protecting life, and teaching others how to do the same.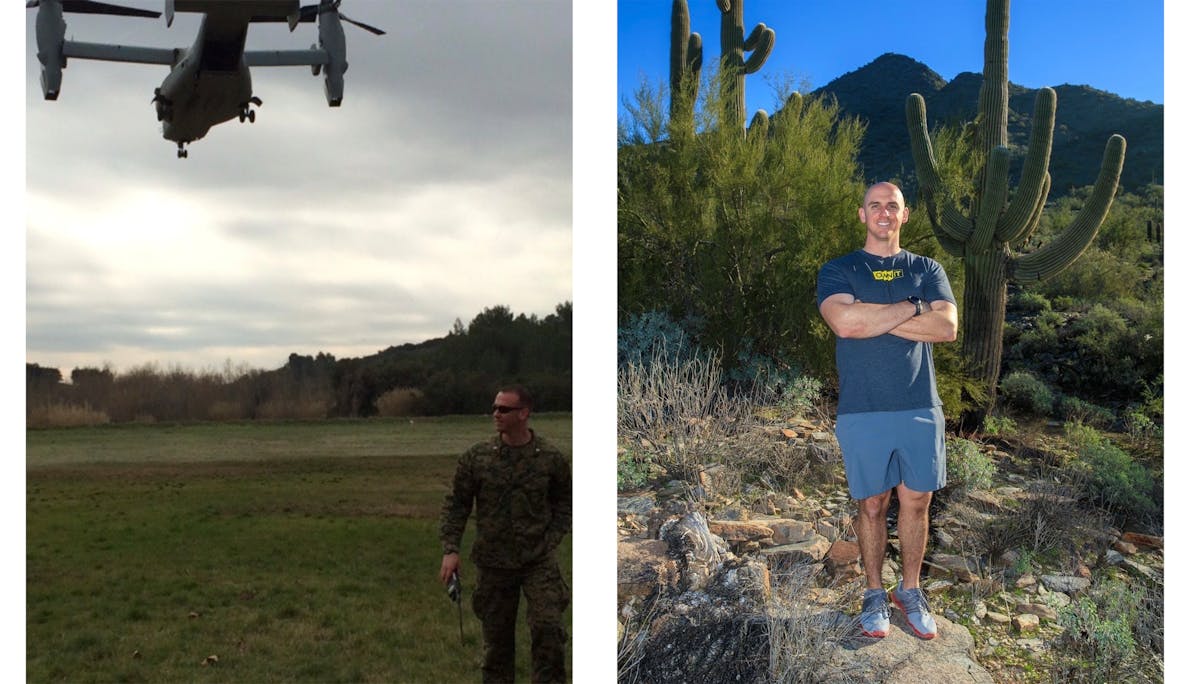 Jeff Murzda, Director of Program Management
Jeff served as an active duty U.S. Marine Corps Logistician for a decade. While on active duty, he deployed twice, once in support of Operation Enduring Freedom and once for the military-assisted departure of the U.S. Embassy in Tripoli, Libya. For the last three years, Jeff has been serving in the Reserves. Jeff shared that the military instilled in him a fundamental lesson: "It's not about me, but rather, it's about the mission and the team. This core principle of selflessness and unity has shaped my perspective, emphasizing the collective purpose and the greater good over individual interests."