Axon hits the road this summer
Jul 14, 2021
Fleet 3 isn't the only thing hitting the road this summer! From now through year-end, Axon is taking off in our brand-new Axon Voyager trailers to meet public safety agencies on their home turf for in-person product demo days with Skydio and Verizon.

The Axon Roadshow kicked off on June 17 with a stop at LAPD. Over the course of the next six months, three custom Axon Voyager trailers will visit all 48 contiguous United States to provide demos of some of our latest and greatest tech.

Each Axon Voyager trailer comes with a Cradlepoint and Verizon-powered control room for software demos, two VR training bays that allow officers to try Axon's latest community engagement training modules, and a TASER 7 firing range, where officers can receive hands-on practice with Axon's latest generation of TASER energy weapon, guided by a TASER Master Instructor.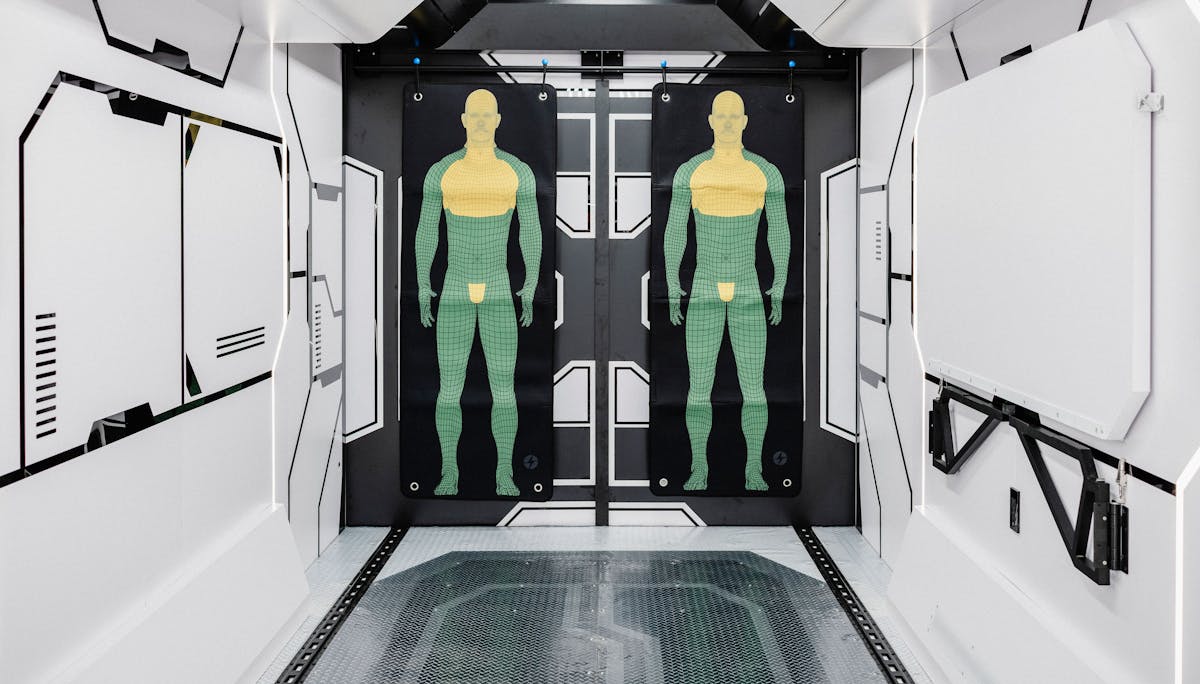 Inside of Axon Voyager, which includes VR, TASER 7, and software training bays
Axon Roadshow stops are open to all sworn public safety officers and leaders, and are a perfect opportunity to check out the latest Axon technology.

"We are excited for the chance to show agencies the technology we're working on and hear directly from our customers how we can better serve them and their communities," says Josh Isner, Axon's CRO. "We believe that to truly serve our customers and communities - we need to get to know them, their needs and the challenges they face. The Axon Roadshow is the perfect opportunity to show our customers that we are here for them. We are listening and we want their feedback."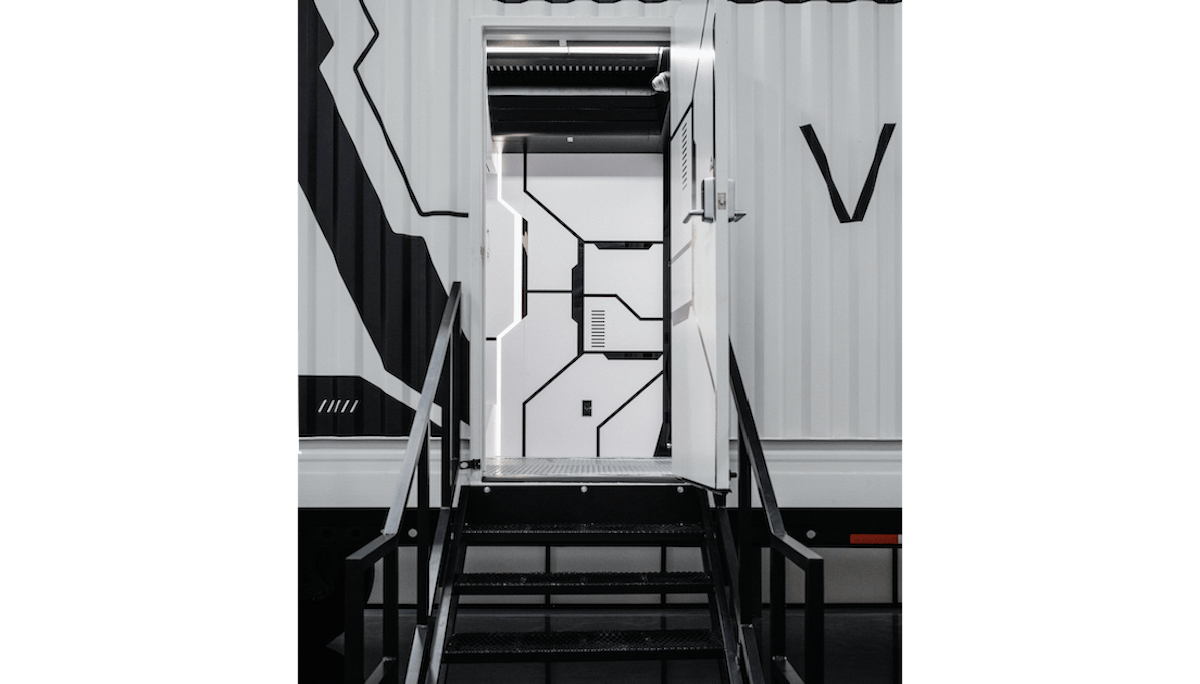 The entrance to one of the Axon Voyager mobile training bays
Axon Roadshow stops will also feature lunch and mount swaps for officers who wish to exchange their current body-worn camera mount for a new mount option at no cost.

Skydio, the industry-leader in autonomous drone technology, will be joining the Axon Roadshow as a title sponsor. Skydio will be onsite at roadshow events providing hands-on demos of products like the Skydio 2, X2 and the recently-launched 3D Scan. Axon is thrilled to be partnering with Skydio on this project, and looks forward to taking to the skies while on the road!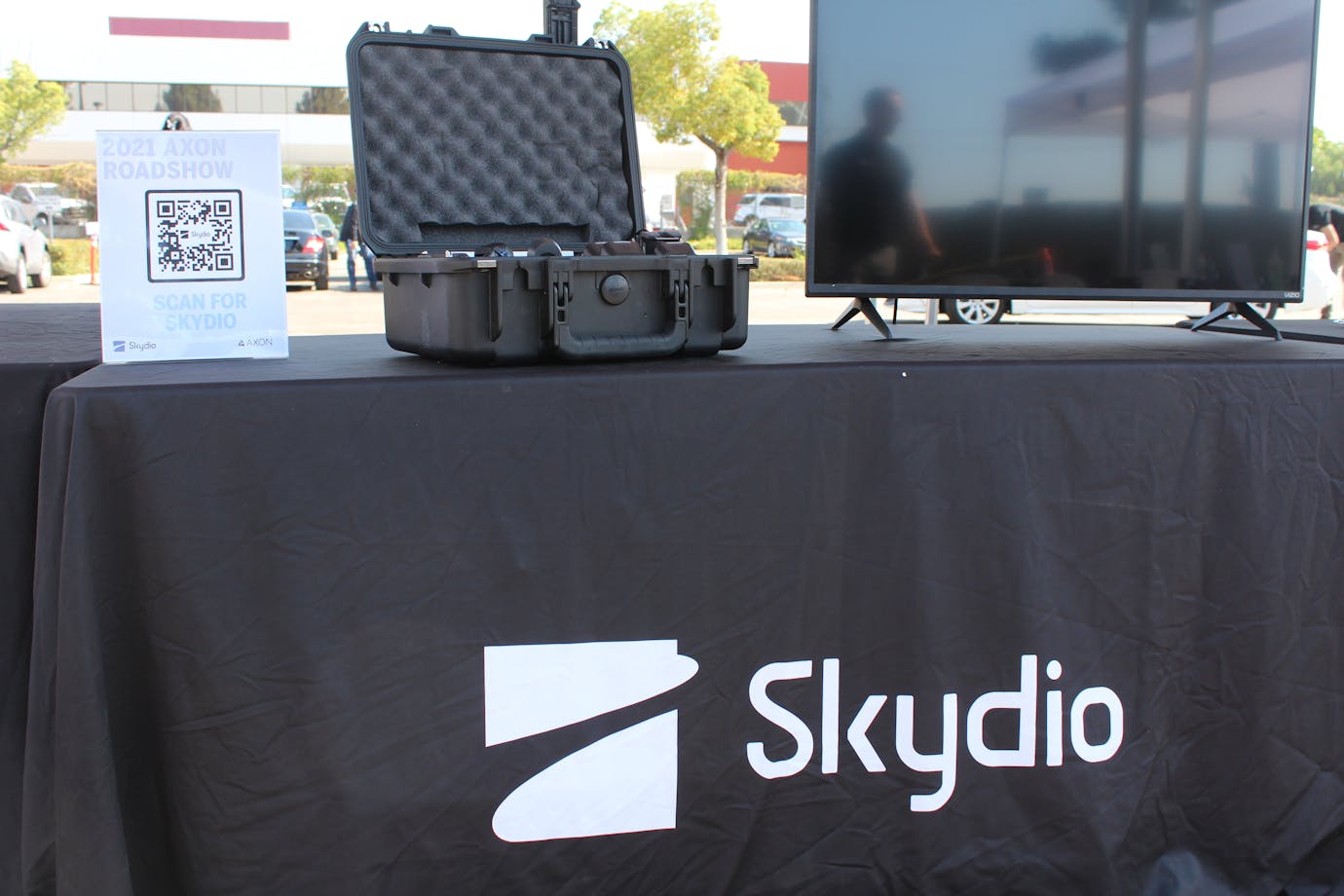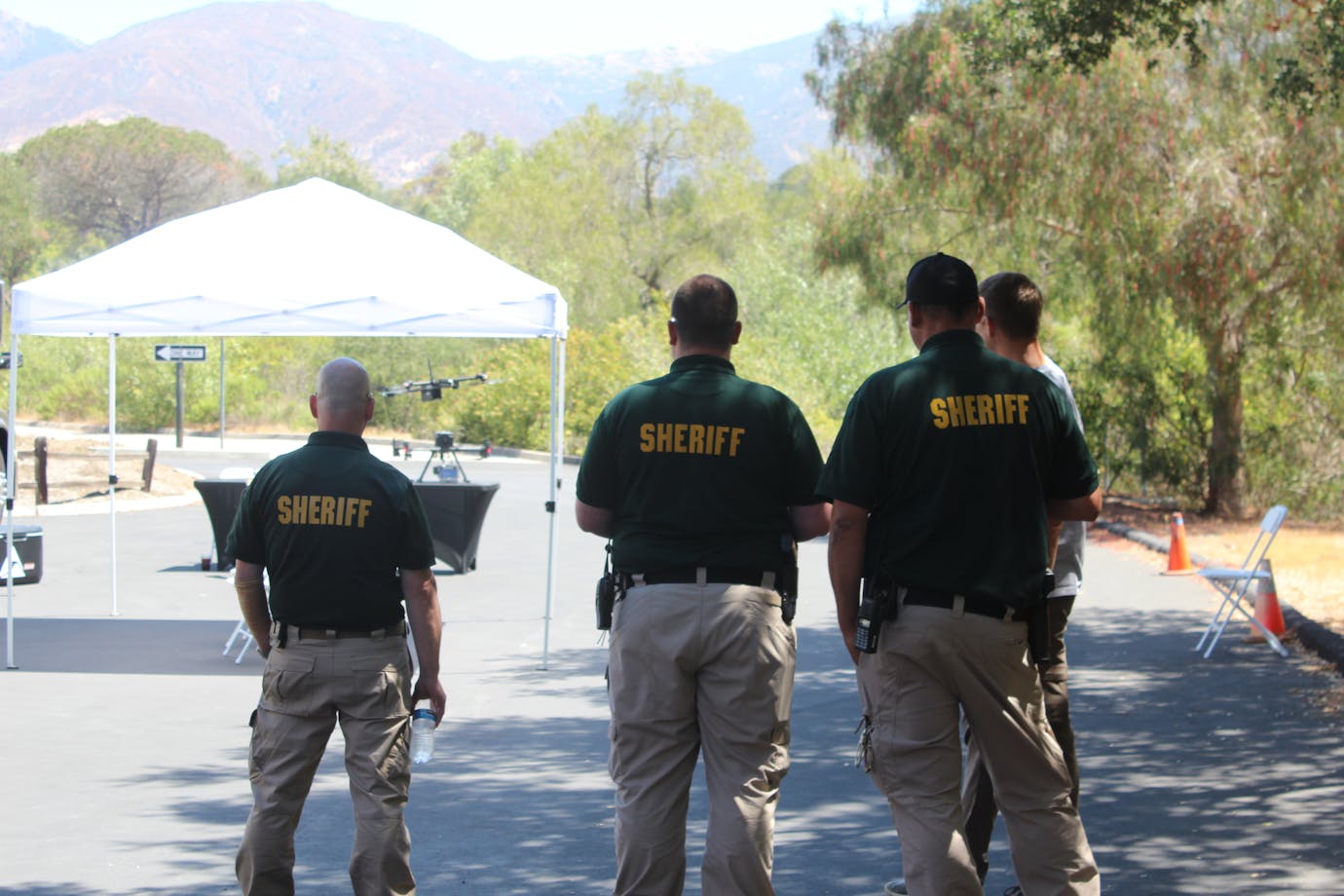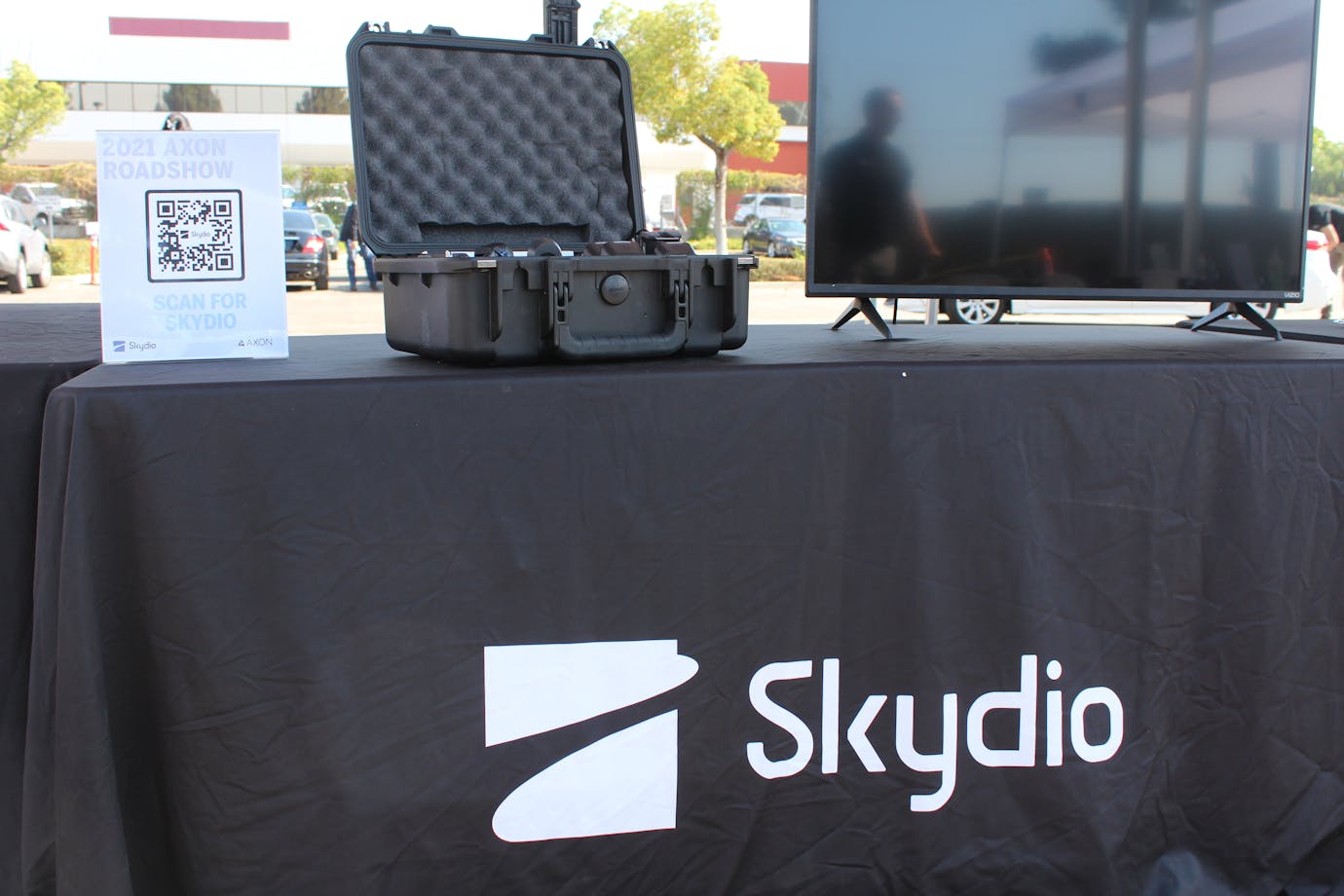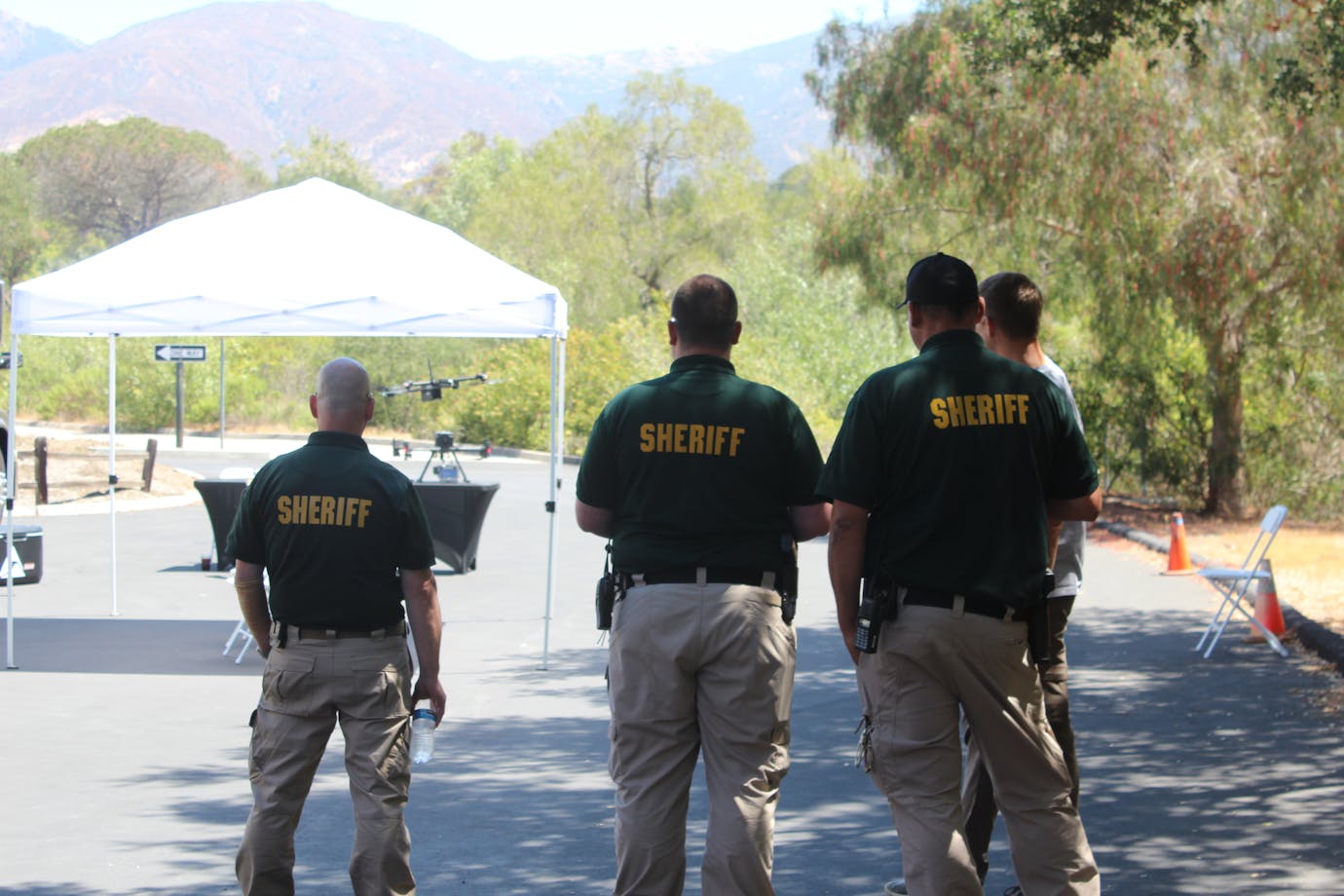 For more information about roadshow stops and how to attend, contact roadshow@axon.com.

Cradlepoint is a trademark of Cradlepoint, Inc., Skydio, Skydio 2, Skydio 3D Scan, and Skydio X2 are trademarks of Skydio, Inc. and Verizon is a trademark of Verizon Trademark Services, LLC.

Axon, the Delta Logo, Fleet, TASER and TASER 7 are trademarks of Axon Enterprise, Inc., some of which are registered in the US and other countries. For more information visit www.axon.com/legal. All rights reserved. © 2021 Axon Enterprise, Inc.