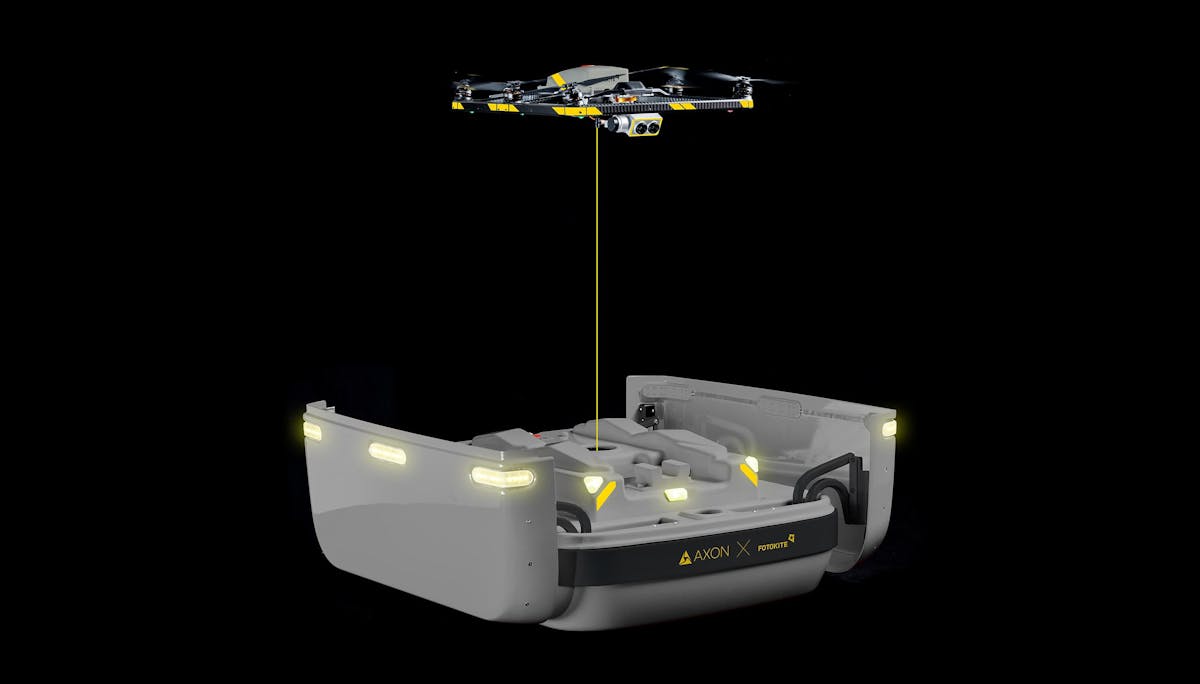 We're excited to announce our exclusive partnership with Fotokite, a leader in tethered drone technology. Fotokite's fully autonomous tethered solution, developed specifically for public safety, features:

Fully autonomous flight without the need for a pilot, FAA licensing, or flight authorizations
Virtually unlimited flight time by drawing power from a vehicle or other power source on the ground
The ability to fly safely in severe weather conditions including rain and snow
This autonomous solution can serve as a powerful first-line situational awareness tools for any agency interested in either starting or augmenting a UAV or drone program. Axon and Fotokite are partnering to fully integrate the Fotokite Sigma into Axon's suite of products for live streaming, evidence management, and program management.

We'll be releasing information about the product integration, pricing, and more in the coming months. Fill out the form below to learn more about Axon + Fotokite.