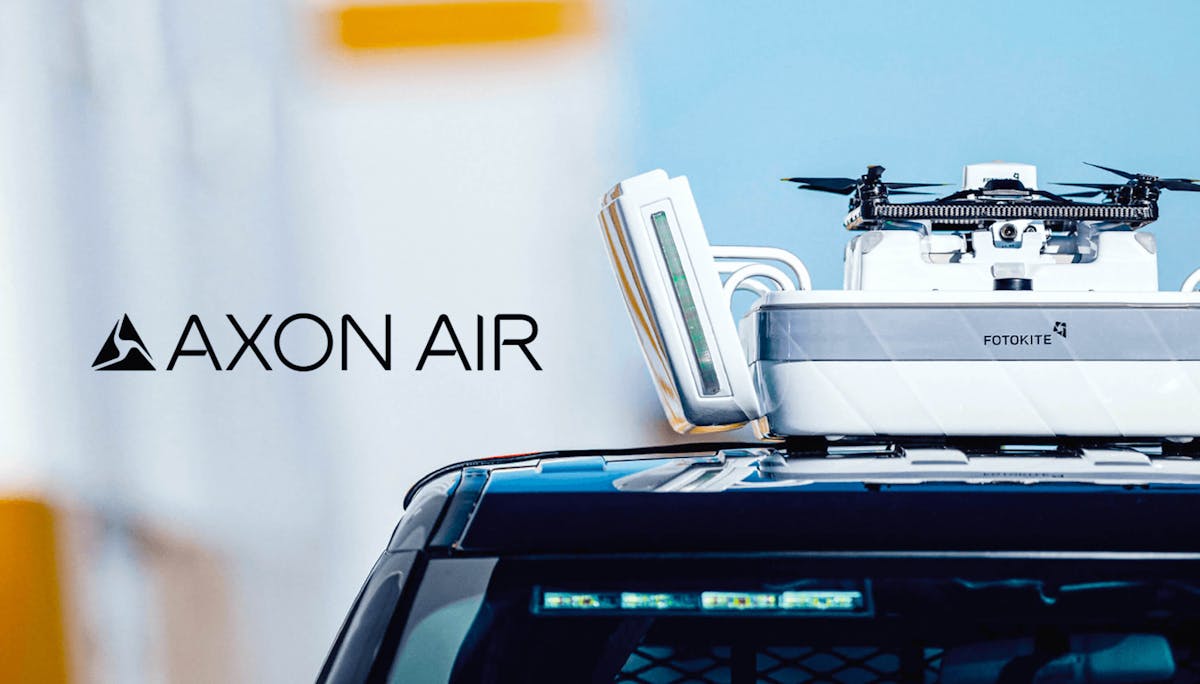 We're excited to announce our exclusive partnership with Fotokite, a leader in tethered drone technology.

The Fotokite Sigma actively tethered drone is ready to deploy at the push of a button. Livestream and document mission-critical aerial intelligence with total operational freedom.
REAL-TIME AERIAL SITUATIONAL AWARENESS
Wireless livestreaming to Axon Respond enables effective decision making and improved de-escalation practices.

INTEGRATED DIGITAL EVIDENCE MANAGEMENT
Seamless integration with Axon Evidence ensures integrity and availability throughout the chain of command.

SAFE AND SIMPLE
Launch, fly, and land the Fotokite Sigma with a single button push. No setup time, calibration, or piloting required.

24-HOUR INTELLIGENCE
Long-endurance situational awareness allows for true, autonomous flight and records without interruption.

IP55 EXTREME WEATHER RESISTANCE
Ready to operate when and where you need it, including rain, snow, and wind.
This autonomous solution can serve as a powerful first-line situational awareness tool for any agency interested in starting or augmenting a drone program.

Contact us air@axon.com or fill out the form below to learn more about Axon Air + Fotokite.