Axon 30: Evolving public safety technology to Protect Life for 30 years and counting
At Axon we never stop asking ourselves: What is the future of public safety technology, and how can we make it a force for good?
Aug 01, 2023

2023 is a milestone year for Axon. We have spent the past 30 years listening, learning and leading the way in innovation for public safety and the communities they serve. What started as a single piece of hardware in a garage in Arizona has grown into a global ecosystem of life-saving public safety products and partners. Along the way we've experienced breakthroughs, setbacks, monumental success, and humbling lessons. But through it all, we've remained committed to our mission to Protect Life.

Axon was founded in 1993 by CEO Rick Smith after two of his friends were tragically shot and killed in a road rage incident. "I just became passionately interested in the gun violence problem," recalled Rick. "I believe, the way we really solve problems permanently and deeply is through technological change." The first technological change to tackle was developing a less-lethal alternative to the traditional firearm.

Problem-solving is at the heart of what we do at Axon. Less-lethal technology was just the start of building an ecosystem designed to solve problems for public safety and communities — from creating efficiencies and decreasing administrative work to capturing truth and building trust through transparency and training.

To celebrate 30 years of innovation, we're taking a look back at our journey and a look forward at what's next for the future of public safety technology.

1993 – 2003: Initial explorations in less-lethal
The first decade of Axon marks early explorations into the potential of less-lethal technology. The original AIR TASER 34000, intended for the civilian market, launched in 1994. However, the device resonated more strongly with law enforcement, who adopted it as a less-lethal device in their toolkit.

Five years later, the ADVANCED TASER M26 energy weapon was created to increase stopping power by delivering neuromuscular incapacitation (NMI), rather than relying on pain compliance. The M26 also introduced a feature allowing for record logs of device usage including time, date and duration of each use. These core features of the M26 energy weapon became foundational for future models. However, TASER technology has advanced over the decades in large part due to our public safety partners, who saw the potential to make the world a safer place with less-lethal technology.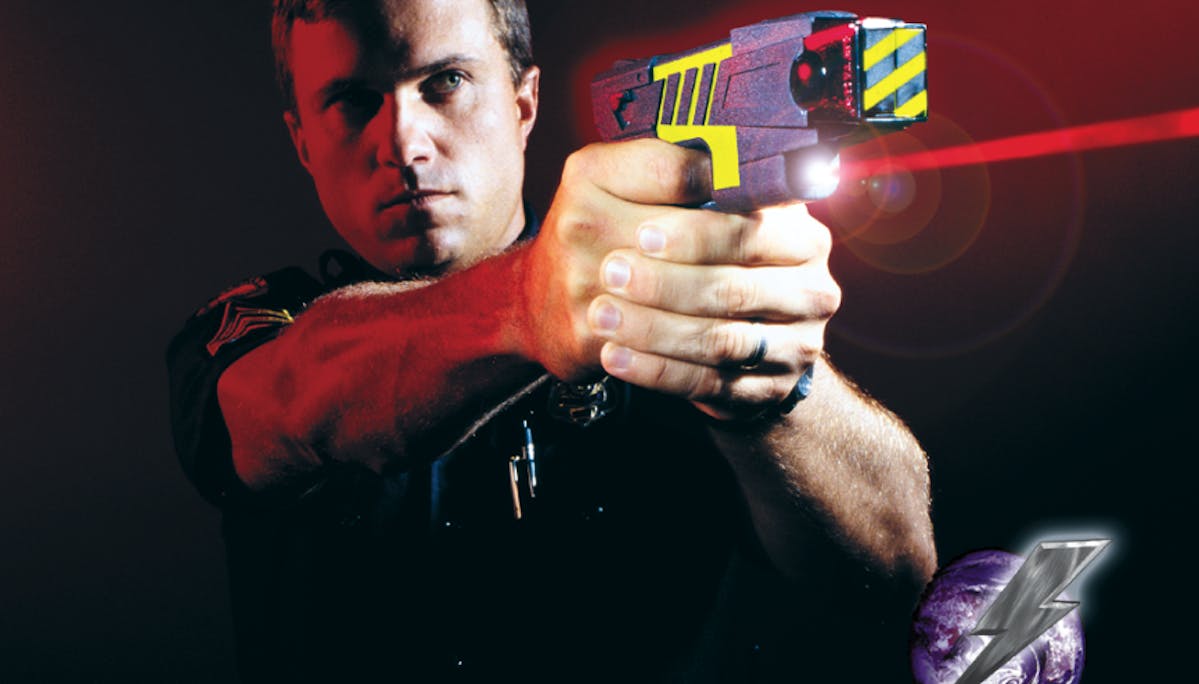 2003 – 2013: The power of customer feedback
In the early 2000s, our focus expanded from setting the foundation of less-lethal to responding to customer needs through thoughtful design and innovation. In this period of time, the launch of the Smart Weapons would herald a new era of embracing digital systems and improving NMI effectiveness in a more compact device. Following our 2001 IPO, we invested in reducing the size of the M26 energy weapon so that it could fit on any duty belt. The impact of this breakthrough was monumental: now any agency could make this life-saving equipment standard issue carry for all of its patrol members. Customer requests for backup cartridges were addressed with the launch of the TASER X3 energy weapon, a three-shot device; however, the large size of the X3 rendered it difficult to carry. Even so, the TASER X3 laid the foundation of future TASER devices by introducing additional cartridges, Warning Arcs, and Smart Cartridges.

As TASER device usage ramped up, customers expressed an interest in capturing evidence of events in the field, thus launching the TASER CAM recorder, a camera attached to the front of a TASER device that recorded video when the weapon's safety was off. The TASER CAM only captured footage during use and often missed the events leading up to and after a TASER deployment. To address this gap, the Axon Pro was launched as our very first body-worn camera in 2008, alongside Axon Evidence software designed to store and review video evidence.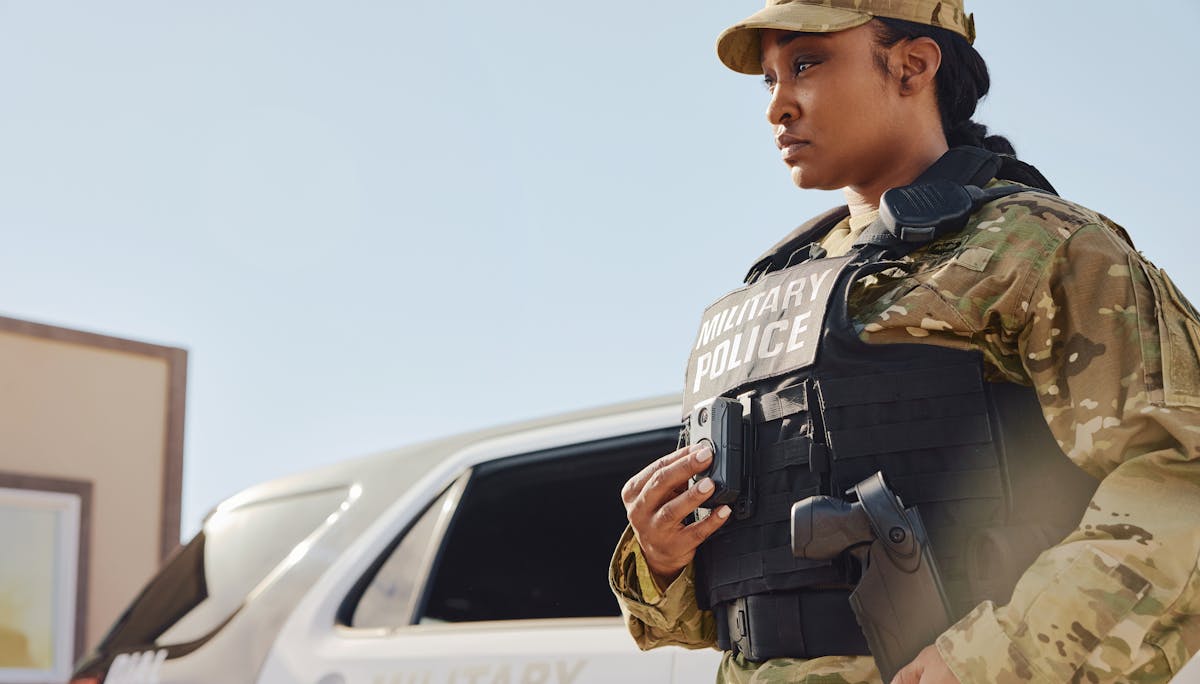 2013 – 2023: Expanding the ecosystem
Throughout the last decade, countless stories have cemented the importance of body-worn technology in the public safety space — from supporting the Queensland Police Service in their pursuit to combat domestic violence to helping Virginia Beach Police Department affirm public trust. And the need for body-worn cameras, TASER devices, and evidence management solutions has expanded to customers in all public safety verticals, including private security for retail, hospitals and events; corrections; justice; fire; EMS; federal agencies; and more. Customer feedback across public safety has helped us identify new opportunities for solutions that help them respond to emergencies and protect their communities more effectively.Our customer-first, problem-solving mentality has helped us build an ecosystem of products that protect life, capture and preserve truth, and accelerate justice. The last decade saw a meaningful expansion of the Axon ecosystem beyond TASER devices, body-worn cameras, and video evidence software to now include products and partner technology such as drones, in-car cameras, ALPR/ANPR, auto-transcription software, real time crime centers (RTCC), and even virtual reality de-escalation training.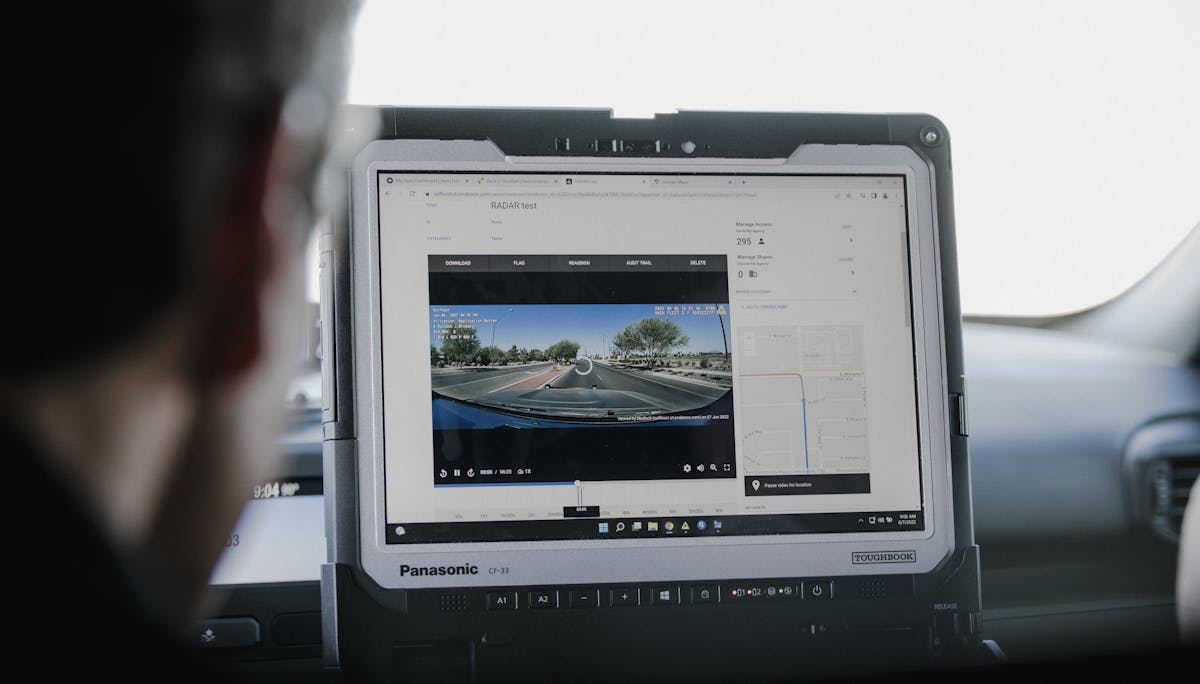 The next 30 years: Giant Leaps into the future
We've come a long way in the 30 years since Axon was founded. Our innovations like TASER energy weapons, body-worn cameras and digital evidence management software have become mainstream in the United States. But we can't — and won't — stop there. At our core, we believe that creating and leveraging new technology can help us take giant leaps into the future.

We choose to go to the moon
"Police officers lose their lives, and community members lose their lives. How do we prevent both from happening?" - U. Renee Hall, Ret. Chief of Dallas Police Department.
At the International Association of Chiefs of Police (IACP) 2022 conference, Axon launched our Moonshot goal to cut gun-related deaths between police and the public by 50% within 10 years. This bold, strategic approach designed to solve one the most critical problems in public safety was met with excitement, curiosity, hope, and a lot of questions. Is this even possible? What sort of steps would we need to take?

Our answer: It wouldn't take steps. It would take giant leaps.

"If I were to sum up TASER 10 in one word, it would be, revolutionary." — Sergeant, TASER 10 Evaluation Agency"
We worked directly with public safety, community members, and our Ethics and Equity Advisory Council (EEAC) to design and develop the TASER 10 energy weapon, the most sophisticated and accurate TASER energy weapon to-date. Unveiled in January 2023, the TASER 10 represents organizational focus on de-escalation, as well as enhanced effectiveness and safety. The device features a range of 45 feet to allow more time and space for decision-making and 10 individually targeted probes to provide more opportunities to effectively stop a threat and reduce the escalation to lethal force. The future of de-escalation technology is here, and will only advance in the coming decades.
Virtual Reality training: the next frontier
Continuous training helps public safety officers perform at their best, but not all training is equal. Traditional police training can be time-consuming, unrealistic and expensive. That's where Virtual Reality (VR) can change the game.

Axon VR represents the future of public safety training, allowing trainees to "live" scenarios before facing them in the field, eliciting similar stress responses and allowing them to build stronger muscle memory during training. Through immersive training, officers develop invaluable critical thinking skills, empathy, and de-escalation tactics that promote safety and understanding within communities. With Axon VR, officers train for the reality of today — and tomorrow.

Body-worn's next play

The Axon Body 4 redefines body-worn technology. More than a camera, the Axon Body 4 features bi-directional voice communications and, together with Axon Respond+, provides public safety with real-time situational awareness through the ability to locate users on live maps, send alerts, and communicate bi-directionally with support teams. The future of body-worn cameras promise the potential to move beyond solely capturing evidence to finding new solutions to keep officers connected and communities safe and supported.
Accelerating justice

The Justice system is benefiting from and challenged by ever-increasing amounts of digital evidence. Reviewing and storing it, and disclosing to the defense is cumbersome and time-consuming. Recent events around the world have enhanced scrutiny and increased penalties for failures in procedure.

Axon Justice provides a powerful tool that enables justice professionals from investigation to courtroom. It empowers prosecutors and criminal defense attorneys to focus on pursuing justice rather than tedious administrative workflows with the first digital evidence management system built specifically to streamline the discovery process.
The connected revolution

Today, Axon has woven together a suite of seamlessly connected devices, sensors, software services and strategic partners — each of which expands and strengthens the capability of the others. By improving communication, situational awareness, and de-escalation technology, we increasingly help keep officers and communities safer and promote better outcomes.

The solutions enabled by Axon's connected tech ecosystem are seemingly endless. Consider these three scenarios and their revolutionary impact on public safety and policing:
A TASER transforms from an already best-in-class, less-lethal de-escalation tool to an even more powerful connected device when paired with Axon Signal, which wirelessly alerts nearby Axon cameras to begin recording when unholstered so that officers can confidently capture the scene without pressing a button. All that data — from the time stamp of the unholster to the camera footage — can be automatically uploaded to Axon Evidence to help preserve evidence, streamline report writing, and maintain chain of custody. And with Video Recall enabled as a "fallback," officers can recover recordings that were mistakenly or seemingly not captured, so they truly never miss a moment.
Auto-transcription is increasingly providing efficiencies for officers across a number of connected solutions. Axon videos can be transcribed in less than 5 minutes, giving agencies the ability to quickly search and review video evidence for the specific moment a suspect said a keyword. That same transcript can be used with Axon Redaction Assistant to instantly redact spoken keywords, such as a person's name. Transcription also reduces the amount of time it takes for an officer to file a police report by using dictation in Axon Records. With Priority Ranked Video Audit in Axon Performance, body-worn video auditing is streamlined for supervisors, with auto-transcription identifying things like hate speech, or agency-defined keywords and phrases like "thank you officer" or specific local threats.
Our connected solutions expand as we partner with other innovative technology companies to solve challenges. Imagine an active shooter has fled the scene of a crime in a stolen vehicle. Connected cameras can be viewed and searched on the Fusus Real Time Crime Center, providing live looks from across town. The ALPR technology inside Flock Safety cameras can provide real-time information on the shooter's vehicle location. When officers engage with the shooter, they can receive support through Axon Respond, which enables live streaming from Axon Body Cameras, Fleet Cameras, and Axon Air Drones. This real-time data can greatly increase the speed that suspects are found and arrested, protecting communities from further activity.

The future of public safety technology

No one can predict the future. But at Axon's core, we are inventors and innovators devoted to the continuous improvement and evolution of technology to keep people safe in public. We never stop asking ourselves: What does the future of public safety technology look like, and how can we make it a force for good?

The past 30 years have brought technological advancements beyond what we could have imagined at the time. They've also served as a launchpad for what the future of public safety can be another 30 years from now. From where we sit today, we see the most promising possibilities to be the continued advancement of robotics (particularly drones and other uncrewed devices), the responsible and ethical application of artificial intelligence (AI), and broader connectivity and deeper integration across public safety entities and justice systems around the world.

While agencies and forces today work tirelessly to protect their communities so that everyone can get home safe, Axon remains committed to continuing to support them through that mission — today, tomorrow and beyond.