Introducing Axon Investigate
Oct 27, 2022

Axon Investigate provides a simple, fast and forensically-sound solution to video evidence challenges

Most investigators (94%) face technical challenges when trying to play video evidence, and many well-meaning investigators accidentally alter video evidence while attempting to play back thousands of proprietary file types. Video is the most prolific source of evidence available to investigators, but only when played correctly.

In late 2021, Axon acquired Occam Video Solutions and its flagship investigative software, iNPUT-ACE. Known for its thought leadership, forensic video experience, and industry leading video investigation software, the Occam team quickly became part of the broader Axon team.
Over the past few months, our development team has worked together, and we are pleased to announce that the popular iNPUT-ACE software has relaunched as Axon Investigate.
Axon Investigate protects truth by providing an intuitive interface that unlocks the power of video evidence in an efficient, forensically-sound manner. A premium version of the software, Axon Investigate Pro, provides additional tools for video-centric investigations, including video enhancement, multi-clip time syncing, file stitching, narrative report creation, court demonstratives creation and more.
How Axon Investigate Helps Protect Truth
When investigators encounter proprietary files and formats that will not play on their devices, they frequently search for internet conversion tools to watch the evidence.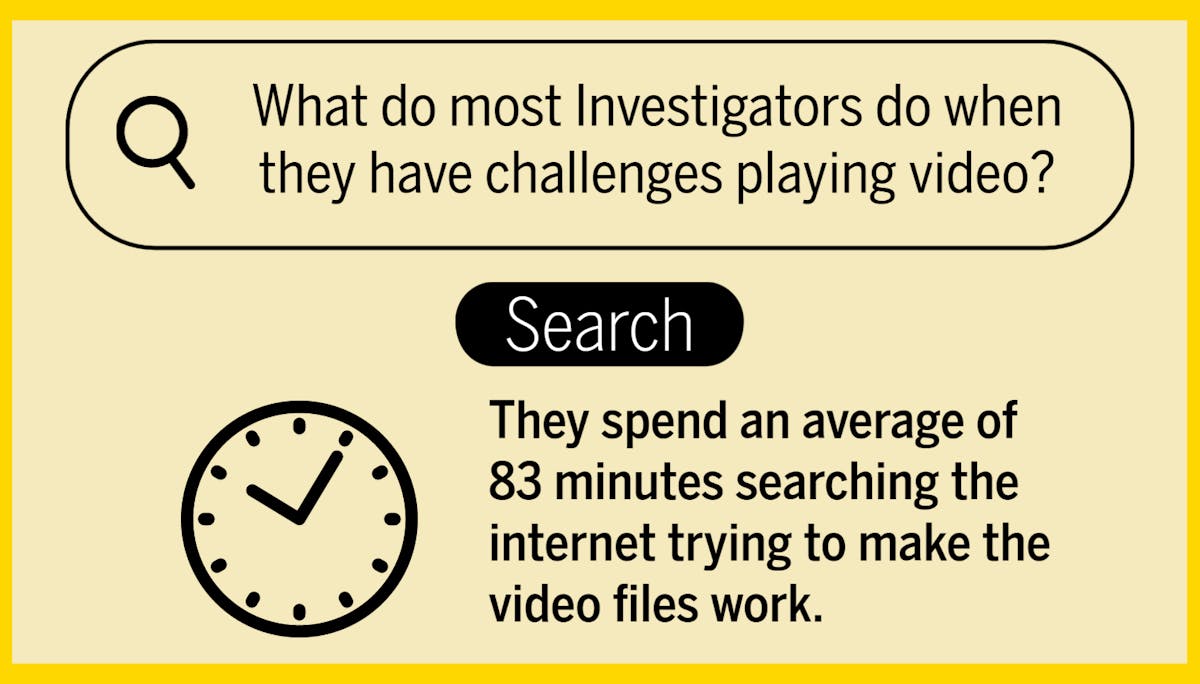 Unfortunately, many of these playback and conversion tools, (including the playback tools created by CCTV companies for their own files), alter or incorrectly play evidence files. Axon Investigate secures the forensic integrity of each video clip, enabling investigators to protect truth.
With Axon Investigate, investigators can simply drag and drop proprietary video formats such as .DAV, .IRF, .EXE, .SSF and others, and accurately play this video evidence.
This confidence in accuracy goes all the way to the courtroom. Axon Investigate is built by a team of certified forensic video analysts and ensures that investigators share accurate digital evidence copies ready for court. Users can even bring Axon Investigate into the courtroom and play full screen, zoomed or looped video evidence for the judge and/or jury while on the stand.
Captain James Evans of the Racine County Sheriff's Office (Wisconsin) explained, "Axon Investigate solved the issue we were facing with ease, this easily saved us many hours and added a layer of integrity we would not have had if we were forced to process the video another way."
Features of Axon Investigate that Help Protect Truth
Drag, Drop and Accurately Play Thousands of Video Formats
Investigators frequently encounter proprietary video formats such as .DAV, .IRF, .EXE, .SSF and others. With Axon Investigate, simply drag and drop thousands of video formats into an intuitive interface and accurately play important video evidence.
Batch Convert Proprietary Video to Standard Formats
Convert proprietary video files to standard output formats like AVI or MP4, without changing a single pixel within the images, so you can protect truth and maintain the forensic integrity of evidence. This feature is repeatable and can be batch processed on a large number of files.
Organize Video Investigations
Bring together video from multiple sources to tag relevant images, organize clips into groups, categorize metadata and uncover the full story by leveraging easy filter, sort and search functions.
Support for New File Formats
Encounter a video file that will not play inside Axon Investigate? The Axon support team can parse individual streams of data from the video file and provide an "AceFormat" file that will enable Axon Investigate to play the video.
Identify Timing at the Frame Level
Many video formats record video with a variable frame rate, which can create challenges when trying to identify use of force or calculate the speed of a vehicle. Axon Investigate correctly handles timing at the frame level, providing greater accuracy for investigators.
Create Reports with the Narrative Report Tool (available in Pro)
Easily generate dynamic reports with embedded video clips and images contained within a single .PDF file, making it easy to share reports with other investigators or attorneys.
Produce Demonstrative Exhibits (available in Pro)
Highlight regions of interest, create side-by-side demonstrations, add automated on-screen text to show timecodes or other relevant information and more. Investigators, video and legal experts who testify about video evidence can even use Axon Investigate while testifying on the stand!
Track Suspects Across Multiple Cameras (available in Pro)
Quickly combine observations of a suspect from multiple camera views into a single video file – allowing the viewer to track a suspect's actions chronologically without flipping between different files. These "stitched together" clips provide the court with a thorough account of a suspect's actions from every camera view.
Camera Match Overlay (available in Pro)
Accurately calibrate and overlay video and imagery onto 3D point cloud data. The camera match overlay tool enables calculations that determine positions, distances, heights and other key measurements with your native 3D scanning software.
Analyze Compression Data (available in Pro)
Compressed video evidence is often misinterpreted due to limitations in compression technology. Video analysts can expose these limitations by visualizing the amount of compression in every area on an image and highlighting regions that may not be reliable.
Validate Chain of Custody and Video Accuracy (available in Pro)
Ensure investigators are prepared to testify accurately about all video evidence through a combination of features that enable the validation of video evidence, such as metadata analysis, hexadecimal analysis and hashing.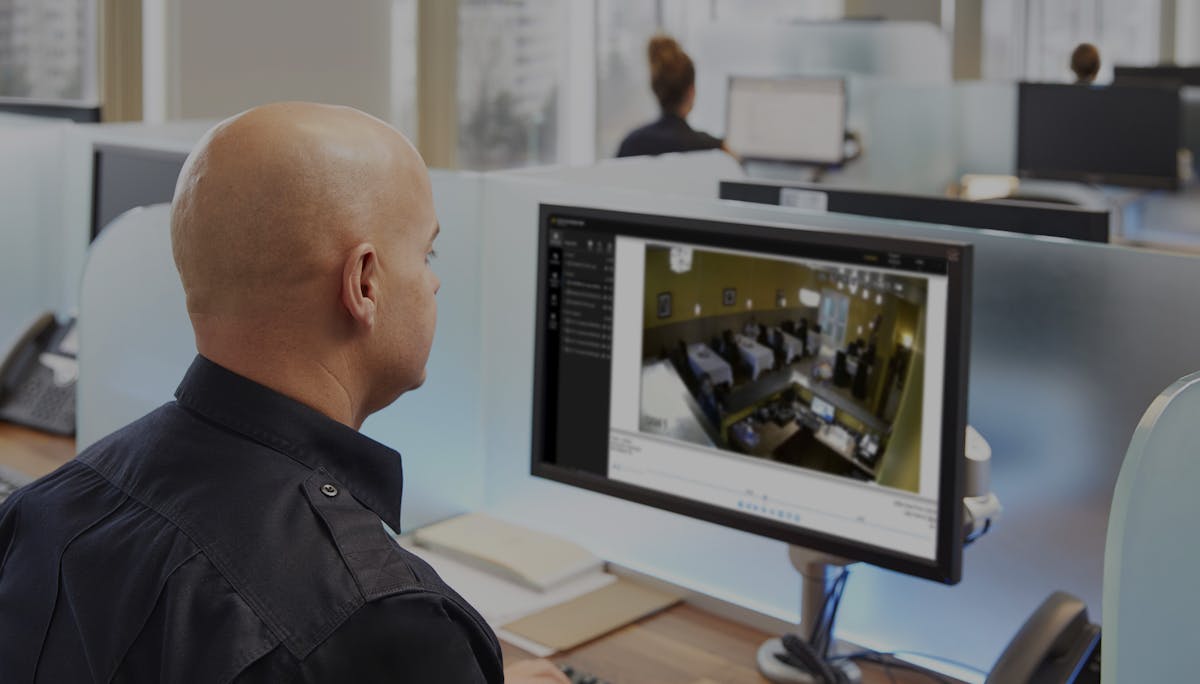 Axon Investigate: Available Now
Axon Investigate and Axon Investigate Pro are available today.
If you would like to learn more about Axon Investigate, contact us to request a demo at anytime or register for our upcoming launch webinar that takes place on November 3.
Non-Axon trademarks are property of their respective owners.